Annalena Baerbock's flight debacle has brought politicians' trips into disrepute. The journalist entourage is criticized as the royal household. Explains why such media trips still make sense star– Columnist Nico Fried.
I have many fond memories of traveling with politicians in Bundeswehr aircraft. In 2014 – I can't remember where the journey went – ​​we journalists discussed with Angela Merkel above the clouds the replacement of European leadership positions. I asked the Chancellor if she didn't think Jean-Claude Juncker was too old to be President of the Commission. I noticed that my colleagues were embarrassed and silent. Then Merkel replied with a smile: "You do know that Jean-Claude Juncker is six months younger than me?"
Since Annalena Baerbock's Pacific travel plans evaporated in clouds of 160 tons of kerosene, politicians' trips in general, the readiness to fly in particular and the reporters traveling with them have been discussed. Okay, one can argue about whether it is necessary for the minister to travel to the opening of a German embassy in Fiji. But it is also a fact that the personal appearance of politicians from an economically strong democracy like Germany is important for many host countries. Relationships cannot be nurtured over the phone alone. And where the Germans show disinterest, others jump quickly and willingly into the gap.
I think it goes without saying that the leaders of the republic can take off in Bundeswehr aircraft (even if they don't always arrive at the desired destination). The idea of ​​the Chancellor or important ministers booking scheduled flights is about as realistic as a Stones concert with ukuleles and no amplifiers. Boris Pistorius should also have a hard time finding a scheduled flight to Gao in Mali. And should Olaf Scholz one day be involved in peace talks with Putin and Zelensky, it would only be of limited benefit to the reputation of German foreign policy if he had to leave early so as not to miss his scheduled flight.
Nico Fried: "Create closeness without giving up distance"

Accompanying politicians on their travels is almost as old as the Federal Republic. Compared to the effort that Konrad Adenauer made for his legendary visit to Moscow in 1955, his successors travel almost modestly today. The delegation comprised 142 people, 25 flew in Adenauer's plane, 27 in a second plane with the foreign minister, 66 took a special train, and another 24 flew on the regular route. There were also two charter planes with more than 100 journalists.
As far as journalists are concerned today, critics like to call them the royal household. You should at least know that the publishers and broadcasters cover the flight costs of their reporters who accompany Olaf Scholz, Annalena Baerbock or Christian Lindner, as well as the accommodation costs. At summit meetings of the G7 or the G20 or the UN General Assembly in New York, when rooms are scarce and expensive, it costs a lot of money. The tourist yield of such short trips is within manageable limits. As a reporter, you often spend two or three days in a secluded, windowless press center. But I'm not complaining!
These trips are still worthwhile. On the flights, a chancellor sometimes finds the time for a detailed conversation, which he rarely has in Berlin. Maybe even for two. You can chat with officials and question employees. Yes, you can create closeness without giving up distance. In other words, accompanying politicians helps journalists form opinions, rather than just having one.
Nico Fried looks forward to hearing from you. Email him at [email protected]
Source: Stern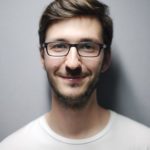 I have been working in the news industry for over 6 years, first as a reporter and now as an editor. I have covered politics extensively, and my work has appeared in major newspapers and online news outlets around the world. In addition to my writing, I also contribute regularly to 24 Hours World.