After the reports of an anti-Semitic leaflet that Hubert Aiwanger is said to have distributed at least in his youth, there is rumbling in Bavaria. This is how the German media commented on the situation surrounding Bavaria's Economics Minister.
In the middle of the election campaign, Bavaria's Deputy Prime Minister and Economics Minister Hubert Aiwanger came under pressure because of an anti-Semitic leaflet from his school days. Aiwanger assured on Saturday evening that he "did not write the paper and considered the content disgusting and inhuman". It was only found in his backpack. A little later, Aiwanger's brother declared that he had written the document. The case triggered nationwide outrage, and Bavaria's Prime Minister Markus Söder has now appointed Aiwanger to a special coalition committee.
This is how the German media commented on the Aiwanger case:
"Weser Courier": "It will probably never be clear what happened at the Aiwangers' home and at high school 35 years ago. But in the middle of the election campaign, the details don't play a particularly important role. Hubert Aiwanger has caught up with his younger and older past and that of his brother too."
Hubert Aiwanger "always fishes in brown waters"

"Southwest Press": "The content of the leaflet or leaflets found on Hubert Aiwanger three and a half decades ago can hardly be surpassed in terms of repugnance. Gassings in Auschwitz as the price for 'treason to the fatherland' as determined by Aiwanger or the Aiwangers – that would be the word 'shame' probably more than appropriate on the part of a deputy prime minister….People rarely change fundamentally, but they do change their political views.Nazis became democrats after 1945, left-wing radicals and communists later too…. That's how it is with Aiwanger "That he keeps fishing in brown waters. On the other hand, Aiwanger has not been conspicuous as an anti-Semite or as a right-wing misanthrope in the past 35 years. The leaflet alone is not a reason for his resignation."
"Leipziger Volkszeitung": "The events surrounding the anti-Semitic leaflet, which the Bavarian Free Voters politician Hubert Aiwanger says he did not write when he was a student, shows that the Bavarian state election campaign is in danger of becoming dirty. And dangerous. In the overheated situation, one wishes for a kind Code of decency of the democratic parties: that it is about a state election, that the applicants fight for the best concepts for the Free State. And that hate speech and lies stay outside."
"The New Day": "For Markus Söder, the Aiwanger problem is getting bigger and bigger, as he has chained himself to his deputy as prime minister. A continuation of the coalition after the state elections on October 8 seems a foregone conclusion. For the supporters of the loudspeaker from Lower Bavaria, the headlines are more of a thing anyway Chasing the despised 'lying press', a 'dirty campaign'. Aiwanger can hardly expect any headwind from them. On the contrary: the role of victim could even bring 'Hubsi' a few more votes. However, Markus Söder is a tough man of power. He will Vortex around Aiwanger don't watch for long. And anyway, it doesn't matter how it ends: In the school bag of an eleventh grader there was a piece of paper whose contents are so horrible that it hurts. It opens up deep wounds. Whether it's 35 years ago or yesterday."
"Stuttgart Newspaper": When Aiwanger says that he wasn't, then as now, one who would snitch on anyone, he puts the story – with all his disgust emphasized – in the vicinity of a silly boy's prank. That makes it difficult to imagine him as a public official at a commemoration event for the victims of the Third Reich. If Aiwanger should be proven that he distributed the leaflet or told something untrue at any point, there is no way around resigning.
"Central German Newspaper": "The events surrounding the anti-Semitic leaflet, which the Bavarian Free Voters politician Hubert Aiwanger says he did not write when he was a student, shows that the state election campaign is in danger of getting dirty. Aiwanger is tempted to act like persecuted innocence and to get even harder than before, even to 'the media'. He would be in the AfD sound and could score according to the polls. In the Free State, a brutalization can already be observed. A major Green event was almost blown up by the roar of opponents who had traveled there. And you can see exactly how CSU Prime Minister Markus Söder balances whether a more objective criticism of the traffic light reaches the voters or an aggressive banging on.
"It's gross. It's disgusting. It's inhuman."

"Frankenpost": "Six weeks before the state elections in Bavaria, there is an issue in the election campaign, which has so far been extremely sluggish, maybe even the issue. It's disgusting. It's disgusting. It's inhuman. It's anti-Semitic. And it needs to be clarified beyond a doubt. So quickly as possible. Moreover, everything remains a problem, even a heavy burden for Prime Minister Markus Söder. Why? Because he and his CSU decided early on to continue the coalition with Hubert Aiwanger's Free Voters, which has existed since 2018, after the election to want. All surveys so far had left no doubt that this will be possible. But now the positioning against other partners could prove to be negative."
"Nuremberg News": "In any case, one thing can be expected: Aiwanger, whose right-wing, conservative-national environment has now become much more visible, can no longer afford any new failures of the kind of 'bringing democracy back'. He must scrupulously avoid everything that puts him in the right-wing corner that was at least not alien to him in his youth."
"Nuremberg newspaper": "What the affair means for the Bavarian state elections is still unforeseeable. If the situation remains as it was on Sunday, the failed media attack could increase Aiwanger's position as a "cult figure" (according to Free Voter politician Fabian Mehring) – with the result of a small surcharge on his party's election results. Only if something unpleasant comes to light and Aiwanger is convicted of lying, for example, would he be unstoppable. The history of political affairs teaches that those affected can only improve their situation afterwards through wrong behavior hopeless. Then the cards would be completely reshuffled in the Free State. Prime Minister Söder might have to refrain from the firm intention of continuing the 'Bavarian coalition' with the Free Voters. He can't be right about that."
"Munich Mercury": Just in time for the start of postal voting, the long and sluggish Bavarian election campaign is now experiencing its bang. Or rather: an explosion from which it is not yet clear whether the Söder-Aiwanger coalition in the Free State will blow up with it. The allegations are so serious that the Free Voters make it too easy for themselves when they dismiss the publicity of the scandal as a 'smear campaign' and portray themselves as victims. Even if it were true that Hubert Aiwanger's brother wrote the pamphlet, the Free Voters boss was involved in its distribution. Of course, he was still a student at the time. But a maturity that would have prevented him from strutting around the school with a little Hitler beard and spreading the most disgusting murder slogans would have been expected from someone who was almost of age. The question remains: Can this Aiwanger be trusted? Has he really gotten over his inhuman worldview from before?
Source: Stern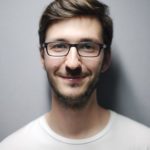 I have been working in the news industry for over 6 years, first as a reporter and now as an editor. I have covered politics extensively, and my work has appeared in major newspapers and online news outlets around the world. In addition to my writing, I also contribute regularly to 24 Hours World.