Mitch McConnell's silence seems to go on forever: the US Republican minority leader in the Senate has a lapse at a press conference. It is the second incident of this kind.
Republican leader Mitch McConnell raised concerns about his health with another lapse at a press conference in the United States. During the question and answer session in the state of Kentucky, the 81-year-old senator suddenly froze. Only after half a minute of silence did he seem to have recovered himself.
McConnell attended an event in Kenton County and was subsequently asked by a reporter if he wanted to run for re-election in 2026. The Republican, standing behind a lectern, stared straight ahead and didn't answer. When his aide Robbin Taylor approached McConnell and asked if he understood the question and repeated the reporter's words, the senator quietly replied "yes" but did not begin to speak. "I'm sorry (…). We need another minute," Taylor said to the audience.
After a while, McConnell finally said, "I'm fine". Taylor then asked if anyone else had any questions and asked the journalists to speak up. The senator then gave two short answers and then left the stage.
McConnell felt "dizzy for a moment" and "paused during his press conference today," his spokesman later told AFP. It was said from the politician's environment that he wanted to see a doctor before his next public appearance.
Mitch McConnell had a similar lapse in July

It is the second incident of this kind within a few weeks: On July 26, McConnell suddenly froze in the middle of a sentence at a press conference in the Capitol in Washington. He stood motionless in front of a microphone for about 20 seconds before staff and other senators led him away. Minutes later, the Republican returned and told journalists "I'm fine" before continuing the press conference.
McConnell also fell during a private dinner at a Washington hotel in March. He suffered a concussion and a broken rib and was treated at a hospital as a result.
McConnell is the longest-serving party leader in US Senate history. According to the Chamber of Congress, he has been elected to lead the Republicans nine times since 2006, as majority or minority leader depending on the outcome of each general election and the parties' Senate seats.
The 81-year-old has long been considered one of the most important string pullers in US politics. During his time as Senate Majority Leader from 2015 to 2021, he blocked many legislative proposals of the democratic government under President Barack Obama and strengthened his successor Donald Trump after taking office.
The old age of top American politicians is always the subject of discussions. At 80, Joe Biden is the oldest US president of all time and is seeking a second term. His possible opponent in the 2024 presidential election, Donald Trump, is already 77 years old.
When asked by reporters about the McConnell incident on Wednesday, Biden said he had only just heard about it. He doesn't know enough about the incident but wants to try to reach McConnell. "Mitch is a friend," the Democrat said. "We don't always agree politically, but he's a good friend."
Source: Stern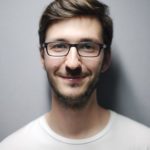 I have been working in the news industry for over 6 years, first as a reporter and now as an editor. I have covered politics extensively, and my work has appeared in major newspapers and online news outlets around the world. In addition to my writing, I also contribute regularly to 24 Hours World.