The verdict has been sharply criticized by international human rights groups: a court in Saudi Arabia has imposed the death penalty on a 54-year-old for his activities on social media.
A man has been sentenced to death in Saudi Arabia for his activities on YouTube and his posts on X, formerly Twitter. Mohammed bin Nasser al-Ghamdi is to be executed for "betraying his religion," "disrupting the security of society," "conspiring against the government," and "denigrating the kingdom and the crown prince," according to news outlets The Associated Press (AP) and the human rights organization Amnesty International, citing court documents.
The guilty verdict is based on the 54-year-old's online activities, in which he shared posts by critics of the regime. The Saudi Arabian Special Criminal Court, which was set up to hear cases of terrorism but has now also dealt with charges against activists, was pleased with the verdict.
Dissident brother believes in retaliation

When asked, the Saudi authorities did not give a reason why they targeted al-Ghamdi, a retired teacher living in Mecca. However, the man's brother, Saeed bin Nasser al-Ghamdi, is a well-known critic of the Saudi government who lives in exile in Britain. He believes the judiciary's actions are punishment for his activism.
"The Saudi authorities asked me several times to return to Saudi Arabia, but I refused," Saeed bin Nasser al-Ghamdi told Amnesty International. "It is very likely that my brother's death sentence is in retaliation for my activities. Otherwise his indictment would not have carried such a severe sentence." According to activists and stakeholders, the kingdom has in the past used the arrest of family members as a bargaining chip to persuade people abroad to return home, the AP reports.
Al-Ghamdi's guilty verdict is just the latest example of increasing repression of dissidents in Saudi Arabia. A year ago, the doctoral student and women's rights activist Salma al-Shehab was sentenced to 34 years in prison for repeatedly speaking out for women's rights on social media and sharing posts by dissidents. In January of this year, her sentence was reduced to 27 years.
"Al-Ghamdi's death sentence over tweets is extremely appalling but consistent with the escalating crackdown by the Saudi authorities," AP quoted Lina Alhathloul of the London-based NGO ALQST, which works to defend and promote human rights in Saudi Arabia uses. "Long sentences for freedom of expression, such as the 27-year sentence against Salma al-Shehab, have not prompted sufficient outcry and the authorities have taken this as a green light to further intensify their repression," Alhathloul said. "They send a clear and ominous message – that no one is safe and that even a tweet can kill you."
Saudi Arabia is one of the greatest executioners in the world

Amnesty International also denounced the actions of the kingdom: "The Saudi authorities have spent billions of dollars to polish their image, but no money in the world can gloss over how repressive the country has become," criticized Philip Luther, Amnesty's regional director for the Middle East East and North Africa.
The death sentence against al-Ghamdi, who only has ten followers on his two anonymous Twitter accounts and who has been accused of nothing more than expressing his opinions on social media, is "ridiculous," Luther said. It is a clear escalation in the Kingdom's approach to any form of dissent. "It is impossible to believe that the Saudi authorities are genuinely interested in reform when they continue to execute people in violation of international law, including the execution of juvenile offenders and people convicted after sham trials simply for defying the government ."
Saudi Arabia
The Line – the city of the future is a spaceship for nine million people
Saudi Arabia's Crown Prince Mohammed bin Salman likes to appear progressive and modern, pushes construction projects and diplomatic agreements and wants to make the country fit for the post-oil era with his "Vision 2030". At the same time, he acts with merciless severity against critics of his course. According to Amnesty International, Saudi Arabia is one of the world's greatest executioners, behind China and Iran. Last year, 196 people were executed in the kingdom, more than at any time in the past 30 years. In March 2022, 81 people were executed in one day alone – the largest known mass execution in the kingdom's modern history. However, according to the AP, al-Ghamdi's case appears to be the first in which someone has been sentenced to death for his conduct online.
Sources: ,
Source: Stern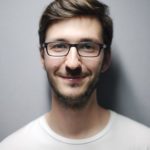 I have been working in the news industry for over 6 years, first as a reporter and now as an editor. I have covered politics extensively, and my work has appeared in major newspapers and online news outlets around the world. In addition to my writing, I also contribute regularly to 24 Hours World.