Within a short time, the political situation in Bavaria has deteriorated dramatically. And every day there are new questions and details in the leaflet affair about Hubert Aiwanger. An overview of the status.
It is a political tsunami that has been rolling over Bavaria since the weekend, especially over Hubert Aiwanger and the Free Voters, but also over Markus Söder and the CSU. And it is still uncertain who and what the wave will carry with it.
One thing is clear: at some point in the coming days, a good month before the Bavarian state elections, the Prime Minister will have to make a politically sensitive decision: will he dismiss his deputy because of the affair about an anti-Semitic flyer from school days – or not?
Many large and small pieces of the jigsaw puzzle of accusations and counter-accusations, attempts at defense, constantly new accusations and lots of speculation are slowly forming a picture. A preliminary classification and an outlook:
The original allegations
In its weekend edition, the "Süddeutsche Zeitung" reported on the suspicion that the Free Voters boss is said to have written an anti-Semitic leaflet when he was at school in the 1980s. The 52-year-old rejected this in writing. At the same time, however, he admitted that "one or a few copies" were found in his school bag. Shortly thereafter, Aiwanger's older brother admitted to having written the pamphlet.
So far it has remained unclear whether Aiwanger passed on individual copies, which he "can no longer remember". His brother said Hubert might have collected the leaflets "to de-escalate".
Additional allegations
A former classmate of Aiwanger told ARD openly and by name that as a student, Aiwanger used to "show a Hitler salute" when entering the already occupied classroom. In addition, Aiwanger "very often imitated these Hitler speeches in this Hitler slang". Even anti-Jewish jokes were "definitely made". Aiwanger told the "Bild" about the accusation with the Hitler salute: "I don't remotely remember that I should have done something like that."
In the online network X (formerly Twitter), he also defended himself against the accusation of an unnamed ex-classmate in the "Süddeutsche Zeitung": "It's becoming more and more absurd. Another person claims that I had my fight in my school bag. Who comes up with such nonsense!?"
Aiwanger's defense
In his written statement, he called the leaflet "disgusting and inhuman". "Even after 35 years, I distance myself completely from the paper." On Wednesday he expressed himself in more detail: "It may be that in my youth one or the other can be interpreted in one way or another, what I am accused of as a 15-year-old here," he told journalists. "But in any case, I say since adulthood, the last decades: not an anti-Semite, not an extremist, but a philanthropist."
Because this left room for new speculation, he later added: "I've never been an anti-Semite or an extremist." Meanwhile, the Free Voters also point out that "after the incidents" Aiwanger was even student representative at his school.
counter allegations
The Free Voters criticize the current events as a "smear campaign". Aiwanger wrote on X/Twitter: "#Dirty campaigns end up backfiring. #Aiwanger". Demands for clarification, including from Chancellor Olaf Scholz, are rejected by the Free Voters: The SPD politician doesn't even want to be able to remember things that were only a few years ago.
How it goes on
Aiwanger received 25 questions from Söder, which he should now answer in writing and "promptly". It is not yet clear when this will happen. Söder then wants to make a final assessment. The central decision that he then has to make urgently: will he dismiss Aiwanger as minister, yes or no? For a dismissal, he would then need the approval of the state parliament. One way or another is clear: there will be a special session in the state parliament on September 7 – at the request of the Greens, SPD and FDP.
Scenarios and possible consequences
That is Söder's dilemma: if he fires Aiwanger, the coalition will end shortly before the state elections. The CSU is concerned that the free voters could benefit massively from this on election day. If Söder sticks to him, he and the CSU could ultimately be held jointly liable.
All in all, Söder is under observation, also nationwide, also by the Central Council of Jews and others: Perhaps in order to get out of the affair politically face-saving, he can no longer help but dismiss Aiwanger? Even at the risk of losing a few percentage points in the end.
Source: Stern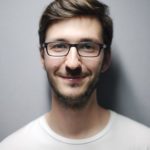 I have been working in the news industry for over 6 years, first as a reporter and now as an editor. I have covered politics extensively, and my work has appeared in major newspapers and online news outlets around the world. In addition to my writing, I also contribute regularly to 24 Hours World.