"Tactically driven", "not sincere", "no clear text": Hubert Aiwanger's statement on the allegations of an anti-Semitic leaflet met with criticism in the comment columns of the press.
After much hesitation, Bavaria's Deputy Prime Minister Hubert Aiwanger publicly apologized for the first time on Thursday in the affair of an anti-Semitic flyer from school days. "I deeply regret if I hurt feelings through my behavior in relation to the pamphlet in question or other allegations against me from my youth," said the Free Voters boss at a short press conference, where questions were not allowed. "My sincere apologies go first and foremost to all the victims of the Nazi regime, their surviving dependents and everyone involved and the valuable commemorative work."
With regard to the allegations, Aiwanger stuck to his previous statements – in particular that he did not write the leaflet and that he could not remember showing the Hitler salute as a schoolboy. At the same time he counterattacked and complained about a political campaign against him and his party.
This is how the press rated Hubert Aiwanger's statement:

"Cologne City Gazette": "This leaflet is disgustingly inflammatory, inhuman and anti-Semitic. According to German law, it should be justiciable. What Aiwanger says about it in salami tactics has so far not indicated that he has any sense of the scope of his misconduct and of the need for a convincing Clarification with maximum distancing from the content. The apology he made on Wednesday afternoon doesn't change that."
"Reutlingen General Gazette": "Aiwanger could be thrown off his feet by his unfortunate defense. No apologies will help. If he acknowledged right-wing sympathies as a youngster and presented himself as a man who has now been reformed, then the matter would probably be over. If the press can't dig up any more sordid details, an affair is usually over. But Aiwanger remains wishy-washy: As a student he did things that could be "interpreted one way or the other."
"OM Media" (Vechta/Cloppenburg): "In just 105 seconds, Aiwanger apologized for any lapses that he could not remember, tried to take the clout out of possible further revelations and stylized himself as a victim of a campaign. What was new in the appearance in front of the television cameras was only the gesture the apology. But that is not enough. Because the memory gaps that Aiwanger brings into play as a precaution fuel the suspicion that there could well have been more. In short: Aiwanger does not succeed in dispelling doubts about his political views as a youth The catch is that Aiwanger has been saying things for years that cast doubt on his suitability as a minister. It's time he resigned."
"Frankenpost" (Hof): "This statement was correct and important. However, it comes late, much too late. As soon as the affair became known, the Free Voter boss should have communicated openly and explained himself in detail. But his tactics – if there were any at all – were devastating. For days the topic fermented, which grew with accusations and counter-accusations, with attempts at defense and ever new accusations, with questions and more and more questions about something uncontrollable with demands for resignation. And now? Everything is fine? Not at all! At the end of his just under two-minute statement, he swung Hubert Aiwanger goes into the line of argument that has been common for days, to stylize everything into a campaign against him. This is probably the role in which he would like to contest the election campaign. It is he who once again did not speak clearly and failed to provide any answers. Only he could end it all."
"Nuremberg newspaper": "How will his critics, his political opponents, react now? Continuing to raise demands for resignation could now be interpreted as too much for a part of the public. At least as long as the 25 questions imposed on him by Prime Minister Markus Söder about the coming about of the Nazi – Pamphlets are not answered completely, accurately and comprehensibly. This chance to clean the slate must be given to Aiwanger. Aiwanger is of course not the only one who cannot be proud of everything he said in his youth. But Aiwanger isn't just someone for whom the supposed or actual sins of his youth are no longer relevant, at least in the general public in the Free State of the first political squad. And that's exactly why other, stricter rules apply to him, also in the media perspective."
"Who seriously believes that Aiwanger can move into the new cabinet?"

"People's Voice" (Magdeburg): "Whether Hubert Aiwanger answers 25 Söder questions perfectly, introduces a best friend from his youth with an SPD background or can muster a credible pastor by reputation – for the Bavarian Deputy Prime Minister, the political career should be over. The leaflet affair with all Aiwanger has slipped away from the false statements, assumptions and further developments. Neither an apology for all Nazi victims nor outrage at the alleged campaign against him will help. At least he could do something for his party – if he drew a line himself. Surely it will be give the Bayern election some who will vote for Aiwanger in a way that is now even more so. But who seriously believes that he can move into the new cabinet? He would have to be carried along by the head of government as a brown-stained permanent burden. A Markus Söder – should he stay – would be the last to do so."
"Nuremberg News": "Aiwanger and his Free Voters, who are still completely behind him, have to ask themselves: What about the virtues of a party that wants to stand out from others with the adjective "bourgeois"? Where did Minister Aiwanger's decency remain for a very long time to stand by mistakes? Was what he now delivered that crystal-clear, unshakeable distance from anti-Semitism and right-wing extremism, which for understandable reasons is part of the basic equipment of German democrats? It depends on how the CSU and Markus Söder assess that, who rightly insist on unambiguous clarity. Again it is up to Söder – who is waiting for the 25 questions to be answered: Does he trust Aiwanger, is what his vice has delivered enough for him?"
"Hannoversche Allgemeine Zeitung": "If the Union wants to collect those voters who are dissatisfied with the traffic light government, it has to do two things: It has to position itself more convincingly than before. And it has to use its bourgeois attitude to pull the often-cited firewall against right-wing extremists, enemies of democracy and anti-Semites . The latter can be achieved by being crystal clear in a case like Aiwanger's. So far, he has either deliberately missed or stumbled on all opportunities for convincing justification and clarification. It's high time for consequences."
"Rhein-Neckar-Zeitung" (Heidelberg): "Aiwanger, on the other hand, only recently called for "bringing back democracy". Nevertheless: the time of publication is fraught with an unpleasant taste. It is intended to create a mood. It is precisely this point in time that prevents Aiwanger from being thrown out. The state elections would not be in a few minutes Weeks earlier, Prime Minister Söder would have sent his deputy into the desert long ago. But as it is, he must be afraid that the once youthful anti-Semite will become a martyr for the dissatisfied. A tragedy."
"Munich Mercury": "Late and under great pressure, Hubert Aiwanger finally managed to make an apology – and in doing so he managed the trick of leaving it open to what. The Free Voters boss still pretends not to remember what classmates say such as the Hitler salutes and Jewish jokes. If, through whatever, "feelings" were hurt, he deeply regrets it. Anyone who likes can believe that. Even if Aiwanger is allowed to admit that he is no longer who he was 35 years ago After days of denials and tampering, unconditional honesty should have looked different.Aiwanger's apology, for example, was a tactical one designed to get him back on the offensive from a standing start: he was, Aiwanger concluded, to be campaigned to "beat him up" politically and personally The buck is now back in the hands of CSU boss Söder. The War of the Roses in the Bavarian coalition continues to rage."
"Despite late regrets, Aiwanger cannot remain in office"

"Frankfurter Allgemeine Zeitung": "(…) Now it cannot be said that Aiwanger, who dominates every marquee as a speaker, was a master of crisis communication in his own right. He may have underestimated the explosive force of such an anti-Semitic pamphlet in Germany even after three and a half decades "(…) The leaflet and the doubts about Aiwanger's credibility or even his attitude, which he had nourished with his statement about bringing democracy back, are also used as ammunition in the election campaign. No political opponent misses such an opportunity. (…) Aiwanger has apologized, but has not yet answered the (unknown) 25 questions from the CSU. Only then will Judge Söder pass his verdict on the accused, of course completely impartially. (…)"
"Stuttgart Newspaper": "He is not an anti-Semite and not a misanthrope, says Aiwanger. Nevertheless, it seems clear that he used to make anti-Semitic statements. The possibility that all the allegations against him will prove to be unfounded is close to zero. His apology seems tactically driven, not sincere. It's about the question: Are you ready to bear the consequences for your actions? Past misconduct can be forgiven – if you deal with them openly and transparently. Joschka Fischer credibly distanced himself from his time as a violent street fighter and apologized. He became Foreign Minister and Vice Chancellor. Aiwanger does not seek this critical examination of his own past. He says he has the impression that he should be finished off. The accusation of anti-Semitism and the downplaying of Nazi crimes weighs heavily. That is why he is not allowed to be Deputy Prime Minister , who does not critically deal with his own mistakes. Despite the late regret, Aiwanger cannot stay in office."
"Frankfurter Rundschau": "While the board of the CDU/CSU parliamentary group is meeting this week for a retreat in the home of Chairman Friedrich Merz in Sauerland, the shadow of the Aiwanger affair is hanging over the meeting. But it's about more than an "unsavory story". Sister party CSU urgently needs to position itself in the Bavarian state election campaign as the coalition partner of the Free Voters led by Aiwanger.CSU boss Markus Söder has given himself a little breathing space by sending Aiwanger a catalog with 25 questions.But new questions are added every day.About it To say it again clearly: This leaflet is disgustingly inflammatory, inhuman and anti-Semitic. What Aiwanger says about it has not yet indicated that he has a feeling for the scope of his misconduct and for the need for convincing clarification with maximum distance from the content . The apology he made late on Wednesday afternoon doesn't change that."
Source: Stern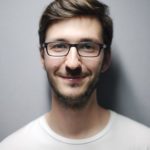 I have been working in the news industry for over 6 years, first as a reporter and now as an editor. I have covered politics extensively, and my work has appeared in major newspapers and online news outlets around the world. In addition to my writing, I also contribute regularly to 24 Hours World.