In the leaflet affair, Bavaria's Deputy Prime Minister Aiwanger tries to apologize and counterattack. But the criticism of the Free Voters boss continues. And Söder also increases the time pressure.
In the leaflet affair, Bavaria's Deputy Prime Minister Hubert Aiwanger (Free Voters) once again defended himself at a beer tent appearance in Lower Bavaria. "Yes, I also did shit when I was young. Yes, I did crap too," he said at the Karpfhamer Festival in Bad Griesbach (Passau district). And further: "The leaflet was horrible, that cannot be explained away."
But he doesn't think it's okay to confront someone later in life with things that happened 35 to 40 years ago "up to the point of their professional annihilation". There are many things that one would no longer do in hindsight. But you also have to allow people to become smarter in life. He spoke again of a long-planned smear campaign against him, "perhaps to bring the Greens into the state government."
Söder increases the time pressure
Bavaria's Prime Minister Markus Söder (CSU) previously described his deputy's apology as overdue. At the same time, he increased the time pressure on the Free Voters chief to quickly answer the 25 questions put to him in writing. "Best of all today", as Söder said on the sidelines of an appointment in Bechhofen in Central Franconia. However, he still did not set a formal deadline for Aiwanger.
Only then does Söder want to make a final decision on how to proceed: whether or not to dismiss Aiwanger a good month before the state elections. "It will only be decided after the questions have been answered whether everything will be sufficient in the end," said the CSU boss.
"The apology yesterday was urgently needed," said Söder. "It was also overdue. And that's why it was an important moment." However, many questions remained unanswered. "For me it is important that the 25 questions are now answered comprehensively and credibly, and promptly. And promptly means today, in the course of the day." He emphasized that he would then be able to make a fair, balanced and credible decision.
What has happened so far?
Aiwanger had already denied in writing on Saturday that he had written an anti-Semitic leaflet when he was at school, which the "Süddeutsche Zeitung" reported on in its weekend edition. At the same time, however, he admitted that "one or a few copies" were found in his school bag. Shortly thereafter, Aiwanger's older brother admitted to having written the pamphlet.
Aiwanger apologized publicly for the first time on Thursday. With regard to the allegations, he stuck to previous statements – in particular that he did not write the leaflet and that he could not remember showing the Hitler salute as a schoolboy. At the same time, the leader of the Free Voters counterattacked, complaining about a political campaign against him and his party.
"I deeply regret if I have hurt feelings through my behavior in relation to the pamphlet in question or other allegations against me from my youth," said Aiwanger. "My sincere apologies go first and foremost to all the victims of the Nazi regime, their surviving dependents and everyone involved and the valuable commemorative work." There was no talk of a possible resignation.
Catalog with 25 questions
Söder had already given his deputy a catalog with 25 questions about the allegations in the room for written answers on Tuesday. A spokesman for Aiwanger said on Thursday that these would now be answered "promptly", but he did not give a date.
The criticism of Aiwanger has not stopped even after his apology. The President of the Central Council of Jews, Josef Schuster, told the "Bild": "Hubert Aiwanger's apology to the victims and survivors of the Shoah was a good step, albeit a long overdue one." But: "Unfortunately, he combines this with a complaint about a political motivation of the allegations and still lacks the will to open clarification."
Journalists' association rejects Aiwanger's campaign accusation
The German Association of Journalists (DJV) rejected Aiwanger's accusation that the media were using the anti-Semitic flyer from his school days for a political campaign against him. The DJV national chairman Frank Überall described the accusations of the free voter boss as "crude nonsense, with which Hubert Aiwanger docks with the conspiracy ideologues".
It is incomprehensible that Aiwanger, as Vice Prime Minister of a large federal state, does not even have a rudimentary knowledge of journalism and the media, said Überall. It is the job of journalists to report critically about top political personnel, "even if the ladies and gentlemen politicians don't like it." It is of great concern to people whether a politician may have been close to anti-Semitism in his life, said Everywhere. Instead of knitting a campaign accusation, Aiwanger should actively contribute to clarifying the allegations.
Partner: Aiwanger "really shocked" by allegations
According to his partner Tanja Schweiger, Aiwanger is "really shocked" by the allegations against him. The free voter boss is someone "who integrates and does not exclude," said the district administrator of the Regensburg district (also a free voter) on the TV station Welt. In this context, she received emails with support from "complete strangers". "They say: He should hold out, we rely on him," said Schweiger. "The solidarity is growing every day."
Schweiger also criticized Chancellor Olaf Scholz (SPD), who described the allegations against Aiwanger as "very depressing" and called for clarification. "If you have a Federal Chancellor who can no longer remember what happened six years ago, where he has his own files, where he was actively involved, then he should be careful about demanding things that happened 35 years ago," said Schweiger with a view to Scholz's statements about his role in the tax scandal at the Hamburg Warburg Bank. "Pointing the finger at others and opening up gaps yourself also shows where the wind is blowing, of course."
Source: Stern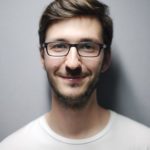 I have been working in the news industry for over 6 years, first as a reporter and now as an editor. I have covered politics extensively, and my work has appeared in major newspapers and online news outlets around the world. In addition to my writing, I also contribute regularly to 24 Hours World.