Within a week, the political situation in Bavaria has changed dramatically. Every day, new questions arise about the leaflet affair involving Deputy Prime Minister Hubert Aiwanger, who is pursuing an equally multifaceted defense strategy.
At first he had nothing to do with it. Then somehow yes, but only because of his brother. And isn't it all a smear campaign anyway? It is practically impossible to summarize the events of the Hubert Aiwanger leaflet affair in a nutshell. Every day new details and questions arise about the anti-Semitic pamphlet that turns the political situation in Bavaria upside down.
A few weeks before the state elections, Prime Minister Markus Söder (CSU) is in a dilemma (), while his deputy Hubert Aiwanger (Free Voters) is fighting for his political survival. With success? Aiwanger's defense strategy is as multifaceted as the events of the past seven days. An attempt at an overview without claiming completeness.
Many questions about the leaflet affair

Friday, 25.8.: She reports that Aiwanger is said to have written an anti-Semitic leaflet as a student and put it out at his high school at the time. Several copies were found in his school bag. He is also said to have been held responsible as the author of the pamphlet. Aiwanger denies the allegations made and has a speaker say that he "didn't produce anything like this" and would take legal action against the "smear campaign" if it were published.
Saturday, August 26th.: After calls for clarification, including from Prime Minister Markus Söder (CSU), Aiwanger spoke up himself. In a written statement, he repeatedly denied the allegations that he had written the leaflet – the content of which he now describes as "disgusting and inhuman". At the same time, he admits that "one or a few copies" were found in his school bag. He also admits to disciplinary measures taken by the school. Whether he passed on "individual copies" he "can no longer remember". Aiwanger adds that he knows the author of the paper, "he will explain himself". Then as now, it was not his way to "rat on other people".
Saturday, August 26th: A little bit later says his brother, Helmut Aiwanger, who is a year older than him: "I am the author of the leaflet reproduced in the press." He distanced himself "in every respect from the unspeakable content", he was "totally angry" at the time because he had failed at school and been "ripped out of his circle of comrades". "I regret the consequences of the action."
Monday, 28.8.: According to the explanations of his deputy Prime Minister Söder calls a special meeting of the coalition committee for Tuesday morning. Aiwanger's statement was noted, says Head of State Florian Herrmann (CSU). The allegations are too serious for the deputy prime minister to "only express in writing and leave crucial questions unanswered," Herrmann said. Aiwanger had to explain himself "personally and comprehensively". It's about Bavaria's reputation.
Monday, 28.8.: Brother Helmut Aiwanger speaks up again, this time in the newspapers of the Bayern media group. According to his statements, the leaflet could have been found in Hubert Aiwanger's school bag because he wanted to collect it again. "I'm not quite sure anymore," says Helmut Aiwanger. "But I think Hubert collected them again to de-escalate."
The pressure on Hubert Aiwanger is growing

Tuesday, 29.8.: Prime Minister Söder increases the pressure on Aiwanger. His deputy should answer a catalog of 25 questions in writing and promptly, says Söder after the coalition committee. Aiwanger has promised to answer the questions "quickly" – Söder does not give a specific deadline. "Until the final clarification, as long as there is no new evidence or what has been said so far can be completely refuted, a dismissal from the office of a state minister would be excessive," says Söder. "No residual doubts" should remain. Aiwanger himself initially did not speak.
Wednesday, 30.8.: For the first time in four days there is a new entry on (formerly Twitter): "Dirty campaigns end up backfiring."
Wednesday, 30.8.: Standing in the leaflet affair new allegations against Aiwanger in the room. As a student, when entering the already occupied classroom, he is said to have "shown a Hitler salute" from time to time, says a classmate at the time. According to the classmate, Aiwanger "very often imitated these Hitler speeches" in this "Hitler slang". Even anti-Jewish jokes were "definitely made". Prime Minister Söder then asks Aiwanger again that all questions must be "clarified beyond a doubt".. "There must be no suspicion left," says Söder on the sidelines of an appointment – that also applies to the "new allegations".
Wednesday, 30.8.: Aiwanger reacts. According to his statements, he cannot remember showing the Hitler salute as a schoolboy. "I don't remotely remember doing anything like that," says Aiwanger to the newspaper. He is "neither an anti-Semite nor an extremist". What is in the leaflet is "really abominable". He. was "democrat and philanthropist from the bottom of my heart".
Wednesday, 30.8.: On the fringes of a public appearance, Aiwanger expresses himself in more detail. "It's definitely the case that maybe in my youth one way or the other can be interpreted in one way or another, what I'm accused of as a 15-year-old here," he says in the presence of other journalists. "But in any case, I've been saying since adulthood, the last few decades: not an anti-Semite, not an extremist, but a philanthropist." He is a democrat. "And in that respect I'm really saying that I can put my hands on the fire here for the last few decades." Asked about the feedback he is currently getting, Aiwanger says: "I have very, very predominantly the statement that a smear campaign is being driven here and that I am to be destroyed here politically and personally."
Wednesday, 30.8.: There are further allegations against Aiwanger. The following message was published on (formerly Twitter) late in the evening: "It's getting more and more absurd. Another person claims I had Mein Kampf in my school bag. Who would come up with such nonsense!?" She previously quoted an unnamed former classmate as saying that Aiwanger often carried Adolf Hitler's "Mein Kampf" with him in his school bag. She can confirm this because she held the book in her own hands. "I've never been an anti-Semite or an extremist," said Aiwanger in the evening to the German Press Agency. "I don't remember any allegations against me as a teenager, but they may be due to things that can be interpreted one way or another," adds the 52-year-old.
The Counterattack

Thursday, 31.8.: Aiwanger invites you to make a personal statement at short notice; subsequent questions from journalists are not permitted. Aiwanger apologizes for the first time publicly in the leaflet affair. "I deeply regret if I have hurt feelings through my behavior in relation to the pamphlet in question or other allegations against me from my youth," says Aiwanger. There is no talk of a possible resignation. With regard to the allegations, he sticks to his previous account: he neither wrote the leaflet nor can he remember showing the Hitler salute as a schoolboy. "From my memory, I can neither completely deny nor confirm other allegations such as misanthropic jokes",says Aiwanger. "If this happened, I sincerely apologize." He complains that his "misconduct" has been exploited for a "political campaign". "I have the impression that I should be finished politically and personally."
Thursday, August 31: In an interview with Aiwanger describes the allegations against him as abuse of the persecution of Jews under National Socialism. "In my opinion, the Shoa is being misused here for party political purposes", he says. He is convinced that the allegations are intended to "weaken the Free Voters and steer votes to other parties". When asked why the flyer was found in his school bag, Aiwanger replies: "I simply have no memory." When asked whether he could rule out having distributed the leaflet, he said: "I can't classify that anymore." When asked about the TV interview in which Aiwanger said that he had not been an anti-Semite "in the last few decades," he replies: "I phrased that in a way that was misleading in a camera interview between door and hinge. I was never an anti-Semite."
Friday, September 1st: Prime Minister Söder calls Aiwanger's apology overdue – and increases the pressure on his deputy to answer the catalog of questions promptly. "And in a timely manner is best today, in the course of the day", says Söder on the sidelines of an appointment. "Yesterday's apology was urgently needed, but many questions remain unanswered."
Friday, September 1st: Aiwanger once again defended himself at a beer tent appearance in Lower Bavaria. "Yes, I did shit too when I was young. Yes, I did crap too", he says. And further: "The leaflet was horrible, that cannot be explained away." But he doesn't think it's okay to confront someone later in life with things that happened 35 to 40 years ago "up to the point of their professional annihilation". There are many things that one would no longer do in hindsight. But you also have to allow people to become smarter in life. He speaks again of a smear campaign against him, "perhaps to bring the Greens into the state government."
Source: Stern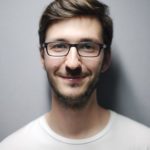 I have been working in the news industry for over 6 years, first as a reporter and now as an editor. I have covered politics extensively, and my work has appeared in major newspapers and online news outlets around the world. In addition to my writing, I also contribute regularly to 24 Hours World.