For more than six months, Ukraine's secret service has been working on a secret plan: to defect the Russian pilot Maxim Kuzminov. The operation was crowned with success. Now the defector turns to his former comrades.
Maxim Kuzminov is 28 years old and until recently served in the Russian Armed Forces. However, on August 23, the pilot landed his Mi-8 helicopter at a Ukrainian airfield in the eastern Ukrainian region of Kharkiv and handed himself and the machine over to the Ukrainian military – the crowning success of an operation on which the secret service agents in Kiev worked for half a year. Not only did a trained pilot fall into their hands, but also an intact helicopter.
What's more, others should follow Kuzminov's example. On Sunday evening, Ukrainian television broadcast a film entitled "Shot Down Russian Pilots". He tells the stories of dozens of Russian pilots who ended up in Ukrainian captivity. However, Kuzminov's story stands out. Because his helicopter was not shot, he deliberately steered the machine into the hands of the Ukrainian military.
Pilot describes his escape

The film now shows how the young man's escape was prepared and carried out. Kuzminov himself also has a say and describes the course of the operation: "I contacted the Ukrainian secret service and described my situation. They offered me security guarantees, new documents and financial compensation in return for my defection."
Preparations for Kuzminov's escape included the evacuation of his family from Russia. Having accomplished this, the pilot waited for a favorable opportunity. Not only did he want to flee himself, he also wanted to take the Russian army helicopter with him. Finally, when he was near the Ukrainian border on August 23, he gave his coordinates to the Ukrainian secret service. "After the decision was finally made, I crossed the border at a maximum low altitude where there was radio silence."
Who killed the co-pilots?

After he landed successfully, he was received. Although his two co-pilots were apparently not informed about the operation. They are said to have tried to prevent Kuzminov from his plan. Both were killed – it is not yet clear whether by Kuzminov himself or by the Ukrainian military.
The fate of these soldiers is not mentioned in the film. Instead, the trophy that Kuzminov brought with him is proudly displayed: the helicopter.
Double triumph for Ukraine

Now Kuzminov turns to the Russian soldiers: "There are no fascists or Nazis here. I very much regret what is happening right now: murder, tears, blood. Just killing each other. That's all I understood. And all I I didn't want to. What is happening right now is a genocide of both Ukrainian and Russian people. I didn't want to take part in it. That was the reason for my action."
"If you do what I did, you will not regret it. You will be provided with absolutely everything for the rest of your life," Kuzminov tries to encourage his former comrades to defect. "You will be offered work anywhere, whatever you want to do. You will just discover this colorful world. You just don't know a lot, you haven't seen a lot. You haven't seen how other people live. When you see all this , you will radically change your mind."
Pictures from the war
The hell of Mariupol in pictures: rubble, ash and death
Kiev promises all defectors security guarantees and financial rewards for military technology they bring with them. They should follow the example of Kuzminov – he not only gave Kiev a military blow against Moscow by fleeing, but is also becoming a weapon in the propaganda struggle.
Source: Stern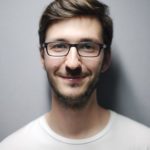 I have been working in the news industry for over 6 years, first as a reporter and now as an editor. I have covered politics extensively, and my work has appeared in major newspapers and online news outlets around the world. In addition to my writing, I also contribute regularly to 24 Hours World.