The Spanish judiciary is pursuing the Catalan separatist leader Puigdemont for his role in the region's attempted secession in 2017. He has lived in exile since then and is now a kingmaker.
Catalan separatist leader Carles Puigdemont has called an amnesty for all separatists as a precondition for talks to help form a Spanish government. He also called for "respect for the democratic legitimacy of separatism". He told journalists in Brussels that his party was ready to negotiate a "historic compromise" in which all aspects of the conflict would be named and guarantees would have to be given for agreements. After the parliamentary elections in July, it is difficult to form a new government in Spain, and Puigdemont is seen as a kingmaker.
Majority was for independence
Puigdemont added that he did not want to state the final goals of the negotiations to form a government. Puigdemont indirectly raised the issue of a new referendum on Catalonia's secession from Spain, but did not explicitly make it a condition of government-forming talks.
"The Catalan people made a decision in the 2017 independence referendum and only a referendum agreed with the state can change that mandate," said Puigdemont. In the October 1, 2017 referendum, which was declared illegal, a majority voted in favor of independence. Soon after, Puigdemont had fled abroad. Other separatist leaders were sentenced to long prison terms but have since been released after being pardoned.
difficult to form a majority
Forming a government after the July 23 snap election is difficult. The leader of the conservative People's Party PP, Alberto Núñez Feijóo, is currently trying to get a majority. Although he received the most votes in the election, his chances of being elected Prime Minister in the House of Commons on September 27 are considered slim. This is mainly due to his possible coalition partner, the right-wing populist Vox, with which separatist parties like the Puigdemont junts do not want to sit at the same table.
Should Feijóo fail, it would be the turn of the election's runner-up, Socialist and Acting Prime Minister Pedro Sánchez. He could get a majority if supported by other smaller regional parties and Puigdemont. The day before, Labor Minister Yolanda Díaz had already spoken to Puigdemont in Brussels. Both agreed that they would "explore all democratic solutions to defuse the political conflict (in Catalonia)," as the communiqué said. For Sánchez, Puigdemont's demand for another independence referendum would be difficult to meet because it could cost him many votes in the rest of the country.
Source: Stern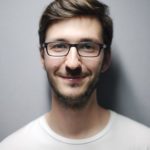 I have been working in the news industry for over 6 years, first as a reporter and now as an editor. I have covered politics extensively, and my work has appeared in major newspapers and online news outlets around the world. In addition to my writing, I also contribute regularly to 24 Hours World.