They come – but do they also say something? It is now only clear that Markus Söder and Hubert Aiwanger are taking part in a special session of the state parliament on the leaflet affair. There are still many open questions.
Bavaria's Prime Minister Markus Söder (CSU) and his deputy Hubert Aiwanger (free voters) want to take part in the special session in the state parliament on the affair surrounding an old anti-Semitic leaflet. Whether the two will also speak at the meeting of the so-called interim committee on Thursday was left open by Aiwanger himself and the State Chancellery.
In the period just before the state elections, the body is responsible for advising on urgent matters. It currently has 51 members. Greens, SPD and FDP have requested the meeting.
Criticism doesn't stop
The criticism of Aiwanger meanwhile does not stop. The President of the Central Council of Jews, Josef Schuster, complained on ARD that he "could not detect" "remorse and humility" in Aiwanger. And he criticized in the "Tagesthemen" on Monday evening that the means of "victim-offender reversal" that Aiwanger uses "does not work at all".
Aiwanger had initially denied in writing that he had written an anti-Semitic leaflet when he was at school, which the "Süddeutsche Zeitung" had reported on. At the same time, he admitted that "one or a few copies" were found in his school bag. Shortly thereafter, his brother accused himself of being the author.
As a result, more and more allegations were made, partly anonymously, about Aiwanger's behavior at the time. After several days he apologized, but at the same time went on the counterattack and bemoaned a political campaign against him. But Söder sticks to him: A dismissal would not be proportionate, Söder said on Sunday.
The Free Voters are now campaigning day after day, sometimes in sharp terms, accusing them of a smear campaign. In a recent interview, Aiwanger even said: "In my opinion, the Shoah is being misused here for partisan purposes."
No answers
Aiwanger, who took part in the press conference after the cabinet meeting on Tuesday, did not want to respond to Schuster's criticism: he "can't give an answer to that now". Also when asked whether he might draw consequences after Schuster's criticism, whether he no longer wanted to do certain things, for example no longer wanted to raise the campaign allegation, he simply said that he "didn't want to give an answer here in this context". And when asked why he had only answered Söder's catalog of questions in little detail, Aiwanger said he "didn't want to give any further answers to these questions here".
After his statement on Sunday that he was sticking with Aiwanger, Söder did not allow any questions. The CSU chairman had to explain his decision shortly afterwards in the ZDF summer interview.
Dachau concentration camp memorial rejects Aiwanger's visit
The Dachau concentration camp memorial is currently refusing to allow Aiwanger to visit. "Political visits with a high public profile in the run-up to the Bavarian state elections are not welcome at the Dachau concentration camp memorial site," said director Gabriele Hammermann. Several media had previously reported about it. The federal government's anti-Semitism commissioner, Felix Klein, had suggested a visit to the Free Voters chairman.
The director of the Bavarian Memorials Foundation, Karl Freller, made it clear in the "Abendzeitung" that Aiwanger could visit Dachau at any time – whether as a private person or as a minister. Before the election, however, he would "urgently advise against it and also not accompany him". "A show event with a group of journalists would be a farce and not appropriate to the dignity of the place. Incidentally, even after October 8th."
Ex-CSU boss sees similarities to Trump
According to ex-CSU boss Erwin Huber, Aiwanger's behavior is similar to the methods used by former US President Donald Trump. "Of course you can't equate Aiwanger with Trump. Aiwanger isn't that big. But the methods are similar," said the 77-year-old on Deutschlandfunk. "People don't even take notice that there are allegations. They simply deny it. They threaten to sue. Secondly: You make yourself a victim. That's similar to Trumpism. I hope that doesn't catch on in Germany Politics."
Nevertheless, Söder's decision to leave his deputy in office was correct. "Conjuring up a government crisis four weeks before the state elections is of course pointless." Söder acted out of ethics of responsibility.
Source: Stern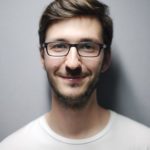 I have been working in the news industry for over 6 years, first as a reporter and now as an editor. I have covered politics extensively, and my work has appeared in major newspapers and online news outlets around the world. In addition to my writing, I also contribute regularly to 24 Hours World.