Emergency services are often overloaded – a clinic is not always the best place to go for emergency patients. Proposals for a general overhaul of the emergency services are now on the table.
Emergency services at the limit: Federal Health Minister Karl Lauterbach (SPD) wants to strengthen the emergency services in Germany with sweeping changes. Patients should come to the emergency room less often, but the bottom line is that they should still receive better care.
To this end, Lauterbach presented reform proposals from a government commission in Berlin today, which had already recommended key points of the planned clinic reform. "The emergency services also need a rescue," said Lauterbach. "Emergency care must no longer remain a reform emergency in itself."
Lauterbach announced that the suggestions would now be incorporated into the government's key points. At the same time, the actual clinic reform is being pushed forward, which is intended to prevent closures of clinics under financial pressure as far as possible through different clinic financing.
Problems with 112
Months ago, representatives of the emergency services warned that they were on the verge of collapse. The workload is therefore high, as is the exodus of staff. Many patients transported in the ambulance did not actually belong to the emergency room, but rather to the family doctor.
Many dialed 112 "out of helplessness," said the medical director of the emergency room at the Charité Campus Benjamin Franklin, Rajan Somasundaram. They wouldn't know who else they could reach. Spending by health insurance companies on emergency services rose to a record amount of 8.4 billion euros in 2022.
Direct drive to the clinic
In addition, there is a "perverse incentive system," as the government commission states. Because the law only provides for travel expenses, people usually go directly to the clinic – "even if on-site treatment might have been sufficient." Green health expert Janosch Dahmen also said: "Instead, it would often make more medical sense for emergency patients to be advised and treated by specialized emergency services personnel or via telemedicine without being transported to the hospital."
Lauterbach said there should be more "on-site care" instead of transporting patients to the emergency room. "It can be nursing care, it can be psychiatric care, it can even be palliative care."
Patchwork rescue service
The area is regulated by 16 different state laws, and is generally carried out by districts and cities. There are 300 independent rescue service areas and over 200 emergency control centers in Germany.
"There is a confusing simultaneity of under-, over- and incorrect care that is now not only costing over eight billion euros a year, but in the worst case even human lives," said Green Party expert Dahmen to the German Press Agency. The organization and structure of the rescue service resembles a patchwork quilt.
Uniform standards and structures
The commission is now proposing changes to laws and structures. For example, on-site emergency care should be enshrined in the Social Security Code as part of a new, independent entitlement to benefits.
There should be uniform specifications and standards, for example for minimum staffing and qualifications. Because existing quality deficits are "unacceptable," as Lauterbach said. The remuneration should also become more uniform and be divided into a part for maintenance and a part for the services. There should be a concentration of control centers so that in the future there will be one control center for around one million inhabitants.
Control of patients
The government advisors had already proposed new integrated control centers in February: those seeking help who, in an emergency, contact the emergency services on the emergency number 112 or the statutory health insurance emergency service on 116117 should receive an assessment there.
A decision should be made there whether an ambulance will be called or those seeking help will be referred to a practice or clinic. Lauterbach says that the reforms to emergency and rescue services should ensure that patients who need to be hospitalized are also taken to the right hospital.
More powers for emergency paramedics
According to the proposals, emergency paramedics should be more qualified in the future and then be allowed to do more. In the future, they should also be able to give narcotics and other medications or carry out other minor treatments on site. Emergency doctors, on the other hand, should then be deployed primarily in particularly complex cases and primarily by rescue helicopter or telemedicine.
Air rescue and first aid
In order to maintain emergency supplies in rural areas, the government commission recommends expanding landing options for air rescue. First aid should be strengthened: According to the experts, mandatory first aid training should be introduced in schools and at work.
First aid apps should also be used across the board: If volunteer first aiders are near a location, the rescue centers will ask them to help via an app. Publicly accessible defibrillators for resuscitation after cardiac arrest should also be installed across the country.
Source: Stern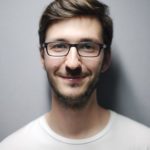 I have been working in the news industry for over 6 years, first as a reporter and now as an editor. I have covered politics extensively, and my work has appeared in major newspapers and online news outlets around the world. In addition to my writing, I also contribute regularly to 24 Hours World.