On Friday night, several cable shafts on railway lines in Hamburg burned. The consequences for train passengers are serious. Could fences on all railway lines help?
A suspected arson attack in Hamburg has severely affected Deutsche Bahn's long-distance traffic between Hamburg and Berlin. Just before the weekend, when there are many commuters, more than a dozen trains were canceled between the two megacities.
However, there was no real chaos at the main train stations in Hamburg and Berlin. The bad news for all travelers: A resumption of regular traffic between Hamburg and Berlin is unlikely to be possible until Saturday morning.
According to the police, cable shafts on railway lines were set on fire in three places in the Hamburg city area on Friday night. "The LKA 73 assumes that the fires were intentionally set and has started an investigation," it said. The investigators assume a political motive. A letter of responsibility appeared on the left-wing platform Indymedia. Federal Transport Minister Volker Wissing (FDP) called for consistent action by the rule of law. "Such attacks are a form of terrorism," said Wissing.
Failures in local and long-distance transport
According to Deutsche Bahn, 30 trains were completely or partially canceled by the early afternoon. Many more accumulated plenty of delays on their way. Some of the long-distance trains were rerouted via Uelzen. Alternatively, passengers had to take connections with a change in Hanover. Local transport connections and long-distance transport between Hamburg and Rostock were also affected by the attack.
Passengers complain about poor information
The mood at the main train stations in Hamburg and Berlin was mixed. Many travelers stayed there and waited for the trains that were still able to run despite all the problems. "Of course I'm annoyed, but it's no use ruining my day with a bad mood. The railway can't help it, that makes it easier," said a 33-year-old in Berlin. Many complained that the organization and information provided by the DB was not good.
Other travelers, in turn, switched to other travel options. "We are seeing increased demand for Flixbus tickets between Hamburg and Berlin," a Flix spokesman told dpa. Car rental companies also reported greater demand.
Passengers can use other trains
In the event of major delays or train cancellations, rail passengers have certain rights. For example, you can use your ticket at a different time and on a different route to your destination or have the ticket price refunded. You can also request meals and refreshments depending on the waiting time. The railway also pointed this out to passengers on
According to lawyers, the prospects of additional compensation in the current case, which is often the case for delays of more than an hour, are rather poor. The background for this: The suspected arson attack is an intervention by third parties and therefore outside the DB's sphere of influence. The federally owned company condemned the arson attack "in the strongest possible terms."
Demand for more fences on railway lines
Attacks on the railway infrastructure occur again and again. Two attacks on October 8, 2022 were particularly consequential, in which indispensable cables for train radio were damaged in Herne in North Rhine-Westphalia and in Berlin. As a result, rail traffic in large parts of northern Germany came to a standstill for hours. What caused a stir at the time was that two critical points in the railway network were affected at the same time. Federal Transport Minister Wissing and the railway spoke of sabotage. However, it was still unclear whether there was actually a political motive.
The railway expert Markus Hecht spoke out in favor of fencing more railway lines. This is also done in other countries, he told the dpa. "That would increase operational stability." The railway rejected the demand, saying that fencing the entire route network, which is around 34,000 kilometers long, would be almost impossible. Hecht also criticized the fact that there are no redundancies in the signal cables in most places – so if one cable is damaged, there is no second one through which operation can continue. Overall, he cannot see that anything has changed on these safety issues at the railway in recent years.
Source: Stern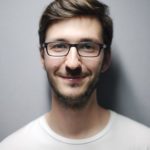 I have been working in the news industry for over 6 years, first as a reporter and now as an editor. I have covered politics extensively, and my work has appeared in major newspapers and online news outlets around the world. In addition to my writing, I also contribute regularly to 24 Hours World.