It is unclear whether there will be a usual joint final declaration in India – the background is the Russian war of aggression against Ukraine.
Shortly before the start of the G20 summit in India, EU Commission President Ursula von der Leyen set conditions for approval of a final declaration. "It is important that we maintain the principles, the basic principles," she said in an interview with ARD and ZDF in New Delhi.
This includes, for example, that there must be a just and lasting peace in Ukraine, the inviolability of borders, but also that annexed areas are not internationally recognized. "We also defend these basic principles and they must be included in the communiqué," she said.
US government: Final declaration is a "challenge"
According to the US government, reaching agreement between all G20 participants is a "challenge". "It is always more challenging in this format than, for example, in the G7 format, which usually includes a very like-minded group of countries," said a US government official.
The G20 group of leading economic powers, on the other hand, is a "more diverse body with a broader range of views." This particularly applies to the Russian war of aggression in Ukraine. "It will be more difficult to reach agreement on specific language regarding the Russia-Ukraine conflict in a body that includes Russia, which has launched a war of aggression." It is therefore still unclear how the negotiations on a joint declaration will end.
Kremlin wants to prevent criticism of war
The heads of state and government of leading industrialized and emerging countries are expected at the G20 summit in New Delhi today. However, it is unclear whether there will be a joint final declaration as usual because Russia, with the backing of China, wants to prevent itself from being criticized in the text for its war of aggression against Ukraine.
In addition to the EU, Russia, China and India, members of the group include Germany, Argentina, Australia, Brazil, France, Great Britain, Indonesia, Italy, Japan, Canada, Mexico, Saudi Arabia, South Africa, South Korea, Turkey and the USA.
Foreign Minister Sergei Lavrov is taking part in the summit on behalf of Russia. Kremlin chief Vladimir Putin, like Chinese President Xi Jinping, has canceled. Xi is represented by his Prime Minister Li Qiang.
"China can contribute a lot to solving the problems"
Von der Leyen expressed disappointment about this in the interview. "I very much regret that China is not represented at the highest level, because China can also contribute a lot to solving the problems," said the former German defense minister.
For example, China is also responsible for 30 percent of global greenhouse gas emissions. "Any step backwards in the climate agenda is bad – for the whole world," emphasized von der Leyen, alluding to the danger that commitments made in the past in the fight against global warming could be weakened again.
At the same time, she emphasized that the West must support other countries in switching to climate-friendly technologies. "The highly developed countries have massively triggered the climate crisis through greenhouse gas emissions," she said. That's why we also have a "debt" – especially when it comes to financing investments in climate protection.
Source: Stern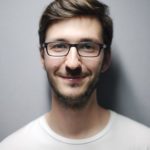 I have been working in the news industry for over 6 years, first as a reporter and now as an editor. I have covered politics extensively, and my work has appeared in major newspapers and online news outlets around the world. In addition to my writing, I also contribute regularly to 24 Hours World.