Itchy wound, compassionate colleagues, difficult negotiations – the German Chancellor is satisfied with the political results of the summit in Delhi.
The Chancellor's blindfold sometimes annoys him tremendously, but it's always good for small talk – even in India. Prime Minister Narendra Modi immediately spoke to Olaf Scholz when he officially welcomed him to the G20 summit in Delhi on Saturday. Scholz delivers a short explanation with a smile and then moves on to the Leader's Lounge to join the other heads of state and government.
The Chancellor will tell the story of his fall while jogging a few more times that day: to good friends like Joe Biden, Justin Trudeau or Rishi Sunak, for example, but perhaps also to difficult contemporaries like Egyptian President al-Sisi or Saudi Crown Prince Mohammed bin Salman . That's how it is at G20 summits; to put it politely, you have to deal with a colorful mix of heads of state and government. But Scholz has adopted the sober attitude, not least from his predecessor Angela Merkel, that you have to talk to those who are there.
India's Prime Minister wishes for a "speedy recovery"
G20 in Delhi. And again it is not only, but above all, about the Russian war of aggression against Ukraine. It first puts a strain on Ukraine, but subsequently also on the global economy and, due to stalled grain exports, on many poor countries. That is why it is the dominant international conflict, even if many states in the global south would like to set completely different priorities.
A year ago on the Indonesian island of Bali, Scholz and his people were very satisfied with the joint final declaration, which stated that "most" states condemned the war. Translated back then, this meant "all states", except Russia and China. This time it is not clear for a long time whether there will even be a joint declaration.
While the talks are ongoing, the German Chancellor is an eye-catcher. When Prime Minister Modi gave Scholz the floor in a large gathering for the first time, he expressly acknowledged that Scholz was taking part in the summit despite his injury. He wishes him a "speedy recovery". According to his delegation, Olaf Scholz then made a waving hand gesture: It doesn't hurt anymore.
Lavrov stumbles over the edge of the red carpet
Vladimir Putin didn't come to Delhi; no one seriously expected him to. His Foreign Minister Sergei Lavrov does not cut a good figure in two respects. At first he almost lies down on the red carpet, but is just able to catch himself after stumbling. In theory, he could now talk shop with Olaf Scholz about stumbling, but the Chancellor, as Scholz himself later explains, refuses to shake his hand or have any conversation. In addition, Lavrov doesn't look good in his statement among heads of state and government, at least if the Chancellor is to be believed. Lavrov read out "the usual stories" about Ukraine, reports Scholz, with a mixture of mockery and contempt. "I don't think anyone in the room believed her."
Indian Prime Minister Modi's one-man show
Finding as common a language as possible on Ukraine is primarily the task of the Indian presidency. In one respect, Scholz and his armband are almost like a symbolic figure compared to Prime Minister Modi: because you have to at least turn a blind eye in order to deliberately overlook Modi's Hindu nationalist course, with which he has led his country since 2014. Critics condemn the discrimination against religious minorities as a threat to the country's diversity, they see Modi's harshness as a risk to political stability and censorship and violence against critics as proof that India is forfeiting its designation as the world's largest democracy.
But Modi, as the head of government of what is now the most populous country, is also an important international actor. The prime minister, whose likeness is plastered thousands of times in the streets of Delhi with noble formulas for saving the world, has made everything possible to present himself and his importance as a statesman who does not belong to any camp but gets on well with everyone. He sees himself as a kind of global mediator. India wants to "bring the world together," Modi's opening statement at the beginning of the summit is quoted as saying.
The summit is also a big advertising show. From morning to evening, only pictures of Modi can be seen on the Indian news channels: Modi handshaking with Joe Biden, Modi hugging the Indian-born Rishi Sunak, Modi with Lula da Silva, with Erdogan, with Meloni, and of course also with Scholz , modes, modes, modes. A political analyst enthuses in one of the live broadcasts that the Indian prime minister is probably the most popular statesman in the world.
Why the Chinese President didn't come
This makes the diplomatic snub of Chinese President Xi Jinping, who canceled his participation a few days before the start of the summit, all the more severe. The fact that Xi is being represented by his Prime Minister Li Qiang is seen as a deliberate attempt to spoil the major event for his political and economic rival in Asia. Modi appears correspondingly distant when greeting Li.
From the Chancellor's political perspective, which – unlike his natural field of vision – is unclouded by the blindfold, a further shift in the global balance of power is taking place in Delhi. Immediately after the summit begins, the G20 accepts the African Union into their club. The AU, which has 55 states, will thus receive the same status as the European Union. India had pushed for this expansion, Scholz supported it. It corresponds to his idea of ​​speaking to developing and emerging countries on an equal level, even if from Germany's perspective it is currently only one eye.
What to do if your eye itches?
For Scholz, the new world order has become one of the dominant themes of his chancellorship. On several trips since the Russian attack on Ukraine, he has also seen that influential states such as South Africa, Brazil and India do not share the traditional West's position on the war and do not want to jeopardize their often close economic ties with Russia . It was the foreign minister of the G20 host country India, Subrahmanyam Jaishankar, whose statement left a serious impression on Scholz that Europe had to say goodbye to its previous idea that its problems were the problems of the whole world, but that the problems of the world had nothing to do with Europe. The Chancellor is trying to address these arguments.
In the end we managed to draw up a joint declaration. It is more general than in Bali, but Scholz still believes that "clear words were found again". It was noted that the territorial integrity of a state cannot be called into question by force. He clearly refers this to Ukraine. Russia and China ultimately agreed to the paper, which had been intensively negotiated over the past few weeks and months. Moscow is likely to argue that it is not violating territorial integrity in Crimea and Donbass, but is defending Russian territory. It is – a classic of diplomacy – a formulation from which each side can just about get what it needs.
A week after his accident, Scholz has now developed a routine for using the blindfold. Occasionally he checks the fit of the elastic band on the back of the head, now and then he pulls the covering material away from the eye to allow air to reach the wound. And if it itches too much at the end of a long day, he rubs his eye directly with his index finger.
Source: Stern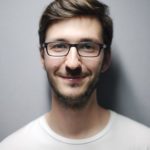 I have been working in the news industry for over 6 years, first as a reporter and now as an editor. I have covered politics extensively, and my work has appeared in major newspapers and online news outlets around the world. In addition to my writing, I also contribute regularly to 24 Hours World.