The old enemies USA and Vietnam have been allies for some time. But now US President Biden wants to further deepen the relationship. This has not least to do with China.
US President Joe Biden is forging a closer alliance with the communist country during a short visit to Vietnam amid tensions with China.
The former enemies are upgrading their diplomatic relations to a "strategic partnership," as Biden and Communist Party General Secretary Nguyen Phu Trong announced in Hanoi. The trip was a "historic moment," said Biden. Biden had previously attended the G20 summit in the Indian capital New Delhi.
The United States and Vietnam were once enemies and only resumed diplomatic relations in 1995 – 20 years after the end of the Vietnam War. During the war, the USA supported the allied South Vietnam against the communist North Vietnam. The war ended with the American withdrawal and the capture of the South Vietnamese capital Saigon by the North Vietnamese and the Viet Cong in 1975.
A "comprehensive partnership" since 2013
The United States is the one-party state's most important trading partner after China. Officially, the two nations have had a "comprehensive partnership" since 2013. This has now been upgraded to a "comprehensive strategic partnership". Vietnam has also granted this status to Russia and China. However, relations between China and Vietnam are strained by territorial disputes in the South China Sea.
Secretary-General Nguyen Phu Trong received Biden at party headquarters and, according to accompanying press, said Vietnam was "a friend, a reliable partner and a responsible member of the international community." He also joked and complimented the 80-year-old Biden: "You haven't aged a day, and I would say you look even better than you did." A short time later, Biden made a not-so-fit impression at a press conference, to which he arrived very late and promised himself several times.
Biden also wants to make economic progress in Hanoi
The USA has long been trying to expand its alliance with Vietnam. As a result of China's rise, communist Vietnam, along with traditional allies such as the Philippines and Thailand, represents an important building block in Washington's Indo-Pacific strategy. Biden has made the Indo-Pacific region a priority of his policy. The Indo-Pacific refers to a region from the Indian to the Pacific Ocean. Biden also wants to make economic progress in Hanoi – the two countries want to work more closely together in the production of semiconductors.
But the alliance is not a community of values. Human rights activists repeatedly denounce the suppression of freedom of expression in the country on the Mekong. Ahead of Biden's visit, human rights organizations called on the US president to urge Vietnam to immediately release all political prisoners and end human rights violations.
Before arriving in Hanoi, Biden adviser Jon Finer also addressed reports that Vietnam was seeking an arms deal with Russia. "It should not be attractive to have a security relationship with a country that commits war crimes," he said. But it is important to recognize that Vietnam maintains military relations with Russia. "However, we have a strong impression that the Vietnamese are becoming increasingly dissatisfied with this relationship," Finer said.
Source: Stern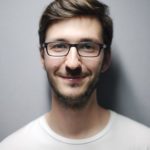 I have been working in the news industry for over 6 years, first as a reporter and now as an editor. I have covered politics extensively, and my work has appeared in major newspapers and online news outlets around the world. In addition to my writing, I also contribute regularly to 24 Hours World.