There has long been speculation about a meeting between Kremlin chief Putin and North Korea's ruler Kim. Now Kim is said to be on the way with his armored train.
After days of speculation abroad, Moscow and Pyongyang have confirmed a planned meeting between Kremlin chief Vladimir Putin and North Korean leader Kim Jong Un in Russia. Kim is expected on an "official visit" in the next few days, the Kremlin announced on its homepage.
The state-controlled media in North Korea also confirmed the planned trip. Both sides did not provide details about Kim's expected arrival time or the timing of the meeting. It is the first for both leaders in more than four years. The USA suspects that it will primarily be about arms deals between Russia and the strictly isolated North Korea.
South Korean media had previously reported, citing government officials and intelligence sources, that Kim appeared to have left Pyongyang in his armored train and was heading towards the border.
Wednesday possible date for meeting
Although there is no official information yet, there is speculation that Putin and Kim will meet at the economic forum in Russia's Far Eastern metropolis of Vladivostok. The forum started on Sunday and runs until Wednesday. Wednesday is also mentioned as a possible date for the meeting between the two leaders.
Putin's spokesman Dmitry Peskov had until recently denied a meeting in Vladivostok. Such contacts were not planned at the forum, he said on Monday. He did not comment on Kim's visit to Russia.
Kim also chose the bulletproof train as a means of transport in April 2019 when he met Putin in Vladivostok on his first and only visit to Russia. At that time, it took him around 20 hours to cover a distance of 1,200 kilometers, reported the South Korean broadcaster KBS. The distance between Pyongyang and the Russian city is about 700 kilometers as the crow flies. Kim's trains are said to be equipped with great luxury and modern communication technology.
Putin's meeting with Kim has been reported for some time. The US government has warned several times in recent months that Russia could buy weapons systems from North Korea to continue its war of aggression against Ukraine.
Russia interested in weapons
In fact, this war is much longer, more costly and more costly for Moscow than the Kremlin originally planned. Although the arms industry is working at peak activity, its own production cannot compensate for the losses in weapons and ammunition. That's why Russia is said to have bought Shahed drones in Iran, for example.
North Korea, in turn, has been considered a possible supplier for artillery ammunition and rockets for some time, as Pyongyang has specialized in the modernization of Soviet weapons systems.
On the other hand, Kim could hope for Moscow's help with advanced technology for satellites or nuclear-powered submarines. Russia could also offer support on economic issues.
The US and its allies South Korea and Japan have repeatedly warned that any arms deal with North Korea would violate existing UN resolutions. North Korea, which the United States classifies as a hostile state, is subject to international sanctions because of its nuclear weapons program.
USA: Countries that provide aid to Russia face consequences
The US State Department recently emphasized that any country that provides Russia with assistance in the war of aggression against Ukraine must expect consequences. Washington suspects that Moscow and Pyongyang have been pushing ahead with their arms supply talks for some time.
The visit of Russian Defense Minister Sergei Shoigu to Pyongyang in August to mark the 70th anniversary of the end of the Korean War was seen as a precursor to Kim's visit. During Shoigu's visit, agreements had already been made on greater military cooperation. After the Russian invasion of Ukraine, North Korea pledged its political support for Putin's course.
Source: Stern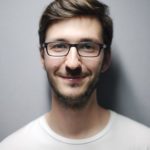 I have been working in the news industry for over 6 years, first as a reporter and now as an editor. I have covered politics extensively, and my work has appeared in major newspapers and online news outlets around the world. In addition to my writing, I also contribute regularly to 24 Hours World.