There has been a lot of talk recently about the crisis in the German education system. As always, an annual international comparison by the OECD sees light and shadow.
According to an OECD study, the proportion of young adults with traditional vocational training has declined sharply in Germany.
Last year, 38 percent of 25 to 34-year-olds had a vocational qualification, compared to 51 percent of this age group in 2015, according to the annual country comparison "Education at a Glance" by the Organization for Economic Cooperation and Development (OECD). The decline in vocational training in Germany is the largest in all OECD countries, it said.
The results
It is accompanied by two developments: On the one hand, more young people are aiming for higher degrees such as a university degree. In 2015, 30 percent of 25 to 34 year olds still had a university degree or similar qualification. In 2022 it was already 37.5 percent.
At the same time, at the other end, the proportion of those who had a maximum of a secondary school leaving certificate without further qualifications such as vocational training increased from 13 to 16 percent. The report speaks of increasing "educational polarization."
Low educational qualifications are a concern
The State Secretary in the Federal Ministry of Education, Jens Brandenburg (FDP), was concerned. "16 percent – that's almost 1.7 million young adults who are not available as urgently needed skilled workers," he said at an online press conference. These young people have fewer chances of good employment and sufficient income.
Vocational training must become more attractive and accessible, demanded the Secretary General of the OECD, Mathias Cormann, in a foreword to the study. The head of the "OECD Berlin Centre", Nicola Brandt, also appealed to politicians to start funding "in the youngest years" in order to prevent young people from falling behind and ending up without a good qualification.
She spoke of the particular pressure that the German education system is exposed to and cited "more migration" than in other countries and also the shortage of teachers.
The country comparison
The annual study compares the education systems of the 38 OECD member states and other partner countries. It also analyzes how much money each country spends on education or what the childcare ratio looks like in educational institutions.
As always, there are positive and negative findings for Germany:
Germany spends an average of 14,700 euros per year, adjusted for purchasing power, per student from primary school to university. The OECD average is 11,800 euros. However, the study critically notes that Germany invests less money in education in relation to its gross domestic product than the OECD average: 4.6 percent compared to 5.1 percent.
The teacher-student ratio is comparatively good: Across all educational institutions from primary school to university it is 1 to 13 in Germany, and the OECD average is 1 to 15.
Teachers in Germany earn comparatively very well: with 15 years of professional experience, according to the report, they earn around 80,000 to 90,000 euros per year, adjusted for purchasing power, depending on the type of school. Only in Luxembourg do people pay more. The OECD average income range is between 47,000 and 50,000 euros.
A positive development: the proportion of 18 to 24-year-olds who are neither in training nor working has fallen again. From 9.7 percent in 2021 to 8.6 percent last year. Germany is doing very well in the OECD comparison (14.7) and belongs to the group of countries with the lowest rate.
38 industrialized and more developed countries have come together in the OECD. The organization regularly produces analyzes and studies, such as the Pisa study, and makes policy recommendations. According to the organization, the member states are committed to a market economy and democracy.
Source: Stern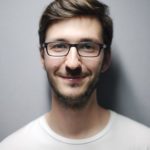 I have been working in the news industry for over 6 years, first as a reporter and now as an editor. I have covered politics extensively, and my work has appeared in major newspapers and online news outlets around the world. In addition to my writing, I also contribute regularly to 24 Hours World.