It wasn't that long ago that the Greens rejected "risky technologies" like carbon capture and storage. Now there is apparently a change of heart in the party leadership.
Change of course at the Greens: The party leadership wants to open up to the long-controversial underground storage of carbon dioxide. This emerges from the draft program for the European elections in June 2024. Co-chair Ricarda Lang said in Berlin that achieving climate neutrality after decades of failure was a "damn difficult question". It doesn't allow for easy answers and "perhaps sometimes calls old certainties into question."
The draft election program states that in order to achieve the climate goals, we must quickly get out of coal, oil and gas and into renewable energies and hydrogen. However, in a few areas there will still be emissions in the future that are difficult or impossible to avoid given the current state of technology, for example in the cement industry. "In these areas we want to take advantage of technological opportunities and capture, store and, if necessary, use the CO2 directly during production," the draft states.
The "Süddeutsche Zeitung" first reported on the change of course. The Greens' program for the 2019 European elections said that "risk technologies" such as CO2 capture and storage would be rejected because of the unforeseeable dangers to health, drinking water and the environment.
Reference to reports from the Intergovernmental Panel on Climate Change
In Germany, carbon dioxide storage has so far been limited to testing and demonstration purposes. Federal Economics Minister Robert Habeck (Greens) had already spoken out in favor of a realignment. A test report on the Carbon Dioxide Storage Act presented at the end of 2022 stated that CO2 storage was also necessary in order to achieve climate goals.
Lang also referred to reports from the Intergovernmental Panel on Climate Change, which clearly stated: "We are too late to forego technological progress." Negotiations on a new strategy are currently taking place at national level. There must also be a uniform regulatory framework across Europe.
Green climate expert and member of the Bundestag Lisa Badum said it makes sense for the federal executive board to initiate a debate on "Carbon Capture and Storage" (CCS) technology. "From my point of view, it is important to note: It is better to leave the CO2 in the ground than to inject it back into the ground with great effort and a lot of money. Until we have halved the amount of waste burned or initiated a real turnaround in construction "We don't need to talk about CCS in waste incineration or the cement industry. European climate policy must ensure the priority of real decarbonization over expensive technical solutions."
The Greens want to decide on their program for the European elections at a party conference in November. These are the other key points of the draft:
Investment program for innovation
From 2026 there should be a large "investment program for innovation and resilience". Europe should continue to grow together as part of an "infrastructure union" through strong common infrastructures – with a "fully developed and integrated European rail, electricity and hydrogen network". Everywhere in Europe, the climate-neutral restructuring of industry should be promoted as well as the development of the industries of tomorrow. "We are doing everything we can to ensure that Europe does not stand on the sidelines while China or the USA invest massively in the development of their location and future technologies."
Security and foreign policy
The Greens want to coordinate European security and defense policy more closely. To this end, they want to focus on a greater role for the EU in the development and procurement of military equipment. In order to strengthen cooperation in the fight against crime and terrorism, a "European Intelligence Agency" is proposed.
Reforms in rail transport
In order to make traveling by train more attractive, the Greens want a "Europe-wide uniform ticket system". The Green Party co-chairman Omid Nouripour said that there is currently no uniform platform for national rail companies to book a trip from Berlin to Madrid, for example. The draft states that travelers should receive clear and transparent information about costs, travel times and the climate impact of the respective travel option and should be able to choose the best option for them. "In order for Europe to move closer together by rail, bookings must be made easier."
The Greens also want to promote the "flat rate principle" in local public transport in Europe, which has been successfully established in their own country with the Deutschlandticket. The Germany ticket should also be valid at the first stop in the neighboring country in order to strengthen cross-border exchange.
Source: Stern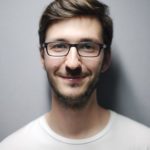 I have been working in the news industry for over 6 years, first as a reporter and now as an editor. I have covered politics extensively, and my work has appeared in major newspapers and online news outlets around the world. In addition to my writing, I also contribute regularly to 24 Hours World.