Migrant women from precarious backgrounds in particular become prostitutes in the EU. How differently do EU countries like Sweden, Germany or Poland regulate this so far?
The European Parliament is calling for uniform rules for prostitution in the EU states. Prostitutes should therefore be better protected and given access to exit programs.
So far, the regulations in the EU member states have been very different, which encourages organized crime and human trafficking of prostitutes, according to the parliamentary report. According to the report, around 70 percent of prostitutes in the EU are migrants from particularly precarious backgrounds.
"These people are not in prostitution out of their own free will, but out of a pure lack of prospects and alternatives"said the responsible MP Maria Noichl from the SPD. The report says that prostitutes are pushed to the margins of society and sometimes into crime. They therefore often have no access to the health and social security system or the legal system. MEPs called on Poland in particular to give prostitutes access to contraceptives and safe abortions.
With its demand, the EU Parliament is following the ideas of the so-called Nordic model. Where does this model already apply and how do other EU countries deal with prostitution?
Sweden

Sweden was the first country to introduce the Nordic model in 1999. According to the model, it is not the prostitutes who are punished, but rather the buyers of sexual services, i.e. the johns. The aim is to protect prostitutes from falling into even more precarious conditions. An important point of the model is to introduce exit support throughout the country and offer vocational training so that at some point there is no longer any financial dependence on prostitution. The Nordic model also provides for public education. According to the EU Parliament report, there has been significantly less prostitution in Sweden since the laws were introduced. France, Iceland, Norway and Ireland also follow the Nordic model. Finland

Here, johns are only liable to prosecution if they use forced prostitutes or prostitutes who have a pimp. Advertising for prostitution or making contact in public places such as streets, squares and bars is prohibited.
Denmark

Prostitution is permitted in Denmark and is more socially accepted than in the other Scandinavian countries.
Germany

In Germany, prostitution is legal if it is carried out voluntarily and by people of legal age, but johns are liable to prosecution if they hire a forced prostitute. All prostitutes must register their activity and attend information and counseling sessions as well as regular health advice. The vast majority of prostitutes in Germany come from abroad, only a fraction are officially registered, says Dorothee Bär, the deputy chairwoman of the Union parliamentary group in the Bundestag. According to the parliamentary report, around 70 percent of prostitutes in the EU are migrants from particularly precarious backgrounds. There are currently around 250,000 prostitutes nationwide. Since the end of the Corona pandemic it has increased by 19 percent. "Germany has developed into the brothel of Europe"said CSU politician Bär. As in Germany, prostitution is also considered normal employment in the service sector in the Netherlands, Belgium and Austria. In Austria, however, in some federal states there are hardly any or no brothels approved.
Greece

Prostitution is legal there, but few of the brothels are licensed. There are dozens of illegal brothels.
Spain

The government there wants to ban prostitution and has been working on a corresponding law since last year. This is intended to further curb pimping and introduce tougher penalties for men who buy sex. Until now, prostitution was tolerated in Spain because many brothels were operated as hotels. Sexual exploitation and pimping are already prohibited.
Portugal

Here prostitution itself is legal, but it is forbidden if a third party benefits from prostitution, such as a pimp. Organized prostitution such as in brothels is prohibited.
Luxembourg

In Luxembourg, brothels are banned, but street and apartment prostitution is tolerated.
Poland

In Poland, prostitution is legal, but running brothels or pimping is not.
Italy

In Italy, prostitution is legal, but not organized prostitution, whether in brothels or under the control of third parties. If individual prostitutes work in apartments, that is tolerated. Soliciting customers on the street is prohibited.
Baltics

In Lithuania it is forbidden to engage in prostitution yourself, as well as to engage in prostitution, promote it or benefit from it. In Estonia, prostitution is legal, but pimping is illegal. In Latvia, prostitution is legal, but brothels are banned. Child prostitution and human trafficking of prostitutes are a problem in the country.
With material from DPA
Source: Stern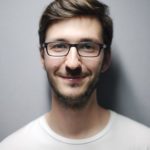 I have been working in the news industry for over 6 years, first as a reporter and now as an editor. I have covered politics extensively, and my work has appeared in major newspapers and online news outlets around the world. In addition to my writing, I also contribute regularly to 24 Hours World.