The Ukrainian armed forces are relying on targeted attacks on Crimea to make it as difficult or even impossible for the Russians to occupy it, says military expert Christian Mölling. Attacks on military targets far behind the front are also important.
According to security expert Christian Mölling, the Ukrainian armed forces are aiming to make further occupation of Crimea impossible for Russia. Mölling said on Friday star– "Ukraine – the situation": "Command actions are a clear signal: We are pushing towards Crimea." Among other things, Ukraine managed to capture some oil rigs, damage Russian warships and destroy a large air defense position.
The symbolic content of the peninsula, which was annexed by Russia in violation of international law, is very great, said Mölling. "It's very, very much about that." This ranges from historical questions to Russian domestic politics. However, the research director of the German Society for Foreign Policy did not rule out that an evacuation of Crimea by the Russian army was conceivable even without a regime change in Moscow. However, if President Vladimir Putin were to fall because of the loss of Crimea, this would be a "welcome collateral effect" for Ukraine. "Ukraine would also be happy if it got Crimea back and Putin stayed," explained Mölling. Especially since no one knows who will succeed Putin in the Russian power apparatus based on violence.
Control over Crimea could become impossible for Russia

Mölling made it clear that control of Crimea would become impossible for the Russians, even if Ukrainian troops did not advance there. "Crimea does not have to be occupied militarily, it can be occupied militarily," he said. He was also referring to statements by Ukrainian President Volodymyr Zelensky. If Ukraine succeeds in advancing to the Sea of ​​Azov, it will be extremely difficult for Russian forces to remain in Crimea.
Attacks on military targets far behind the front are also important. "Missiles are an essential key to this," said Mölling about Ukraine's efforts to obtain long-range weapons systems from the USA and Germany. He considered it possible that progress could be made on the sidelines of the United Nations General Assembly next week in New York. He sharply criticized the federal government for its course of making the delivery of Taurus cruise missiles dependent on whether the USA gave its comparable ATACMS to Ukraine. "The interesting thing about this is the one-sided dependency – the Americans decide that for themselves, and therefore also for us," said Mölling.
Source: Stern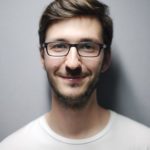 I have been working in the news industry for over 6 years, first as a reporter and now as an editor. I have covered politics extensively, and my work has appeared in major newspapers and online news outlets around the world. In addition to my writing, I also contribute regularly to 24 Hours World.