Shortly before the Bavarian election, the CSU's poll numbers are anything but good. Party leader Söder is combative in Munich. His party demonstratively supports him shortly before election day.
Despite mixed poll results, the CSU demonstratively rallied behind its chairman Markus Söder shortly before the Bavarian state elections. Two weeks before the election date, a party conference confirmed him as party leader with 96.56 percent. This is Söder's best result so far in four chairman elections.
Bavaria's Prime Minister received 646 of 669 valid votes in the regular election of the party executive committee in Munich today. 23 delegates voted no. There were 10 abstentions – the CSU considers these to be invalid votes. The 56-year-old achieved his best result to date in autumn 2019 with 91.3 percent. The absolute CSU record holder is Franz Josef Strauss, who once achieved up to 99 percent – that was in 1979.
Side swipes for traffic lights and free voters
Söder had previously sworn the delegates in a 90-minute speech for the decisive final sprint of the election – particularly with attacks on the Berlin traffic light coalition and the AfD, but now also with swipes at his own coalition partner, the Free Voters. So far, Söder has held back towards the party with which he wants to govern after the election on October 8th.
"This federal government is probably the worst government Germany has ever had," said Söder. And the Greens, SPD and FDP in Bavaria are "euphoric traffic light clappers". He described the AfD as right-wing extremists and true "Kremlin servants". "I'll tell you one thing and promise it: these people will not come to power," he shouted.
"More humility before elections and voters"
About the Free Voters, who are currently experiencing a surge in polls after the leaflet affair surrounding their chairman Hubert Aiwanger, Söder said: "I'm not entirely sure whether one or the other of the polls have gone to their heads." He added: "My urgent advice: more humility before elections and voters."
He clearly rejected considerations that the Free Voters could take over the Ministry of Agriculture from the CSU after the election. "No hope," said the Prime Minister to his coalition partner – the CSU would keep the ministry.
Söder and CDU leader Friedrich Merz sharply attacked the traffic light government, particularly because of its migration policy. Söder accused Chancellor Olaf Scholz and Interior Minister Nancy Faeser (both SPD) of inaction: Scholz was a "master of silence" and Faeser was misleading. Merz warned that if the problem was not solved, Scholz would be solely responsible for the consequences, which could then no longer be stopped. "Including the further radicalization of our spectrum of parties in the Federal Republic of Germany."
Fourth election as CSU leader
In state election surveys, the CSU had recently fallen to up to 36 percent, which was still below its historically poor state election result from 2018 (37.2 percent). Söder and the CSU must therefore do everything in their power to increase the number by a few percentage points in the last few meters until October 8th.
It was Söder's fourth election as CSU leader today. When he took office at the beginning of 2019, he received 87.4 percent of the vote, then 91.3 percent the following fall. In 2021, 87.6 percent voted for him. There were no opposing candidates in all elections.
Söder's five deputies were also confirmed in their positions at the party conference. European MP Angelika Niebler received the best result with 95.3 percent. He was followed by the EPP party and parliamentary group leader Manfred Weber (94.9 percent), the mayor of Neu-Ulm Katrin Albsteiger (91.5 percent), the Bavarian European Minister Melanie Huml (87.5 percent) and the Bundestag member Dorothee Bär (75 .2 percent).
Source: Stern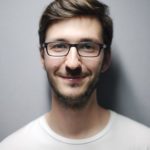 I have been working in the news industry for over 6 years, first as a reporter and now as an editor. I have covered politics extensively, and my work has appeared in major newspapers and online news outlets around the world. In addition to my writing, I also contribute regularly to 24 Hours World.