Yikes? The Chancellor is practically on constant air these days – and is showing himself to be unusually personal. Whether as a head of government or a bookworm. What's going on there?
Where is Olaf Scholz? It was around a turning point in time when the so-called internet joked that the Chancellor had gone into hiding. On hidden object pictures The head of government who was thought to be missing should be searched for, even a fictional one Missing person reports and a "The Three ???" episode were devised that were dedicated to his whereabouts. That was at the beginning of 2022, Scholz had only been in office for a few months – and was often forgotten.
Today the impression is completely different. The Chancellor: He suddenly seems to be everywhere.
In podcasts with rappers, in interviews with children, in strange online talk shows. He is Trending topic on Twitter, is listed as Memes on Instagram – even at the Chancellor's warm invitation. Scholz, the political influencer?
Infobox Capital NL
The conviction seems to have prevailed in the Chancellery that Scholz must show himself to be more than a human being. With hobbies, humor. And not (only) as a pragmatic politician who only has his eye on the world.
The Russian war of aggression, its consequences and other crises practically did not allow for any other narrative from Olaf Scholz. But sympathy is a hard currency in politics starpoll from the end of May, 46 percent of Germans said the Chancellor was likeable. Not a bad value, but half see it differently.
Scholz's PR apparatus, if you will, consists of several disciplines. In the "014 Media Advice" department, three employees ensure that the Chancellor gets off as well as possible in the media. The social media presence is organized by two work units. Government spokesman Steffen Hebestreit coordinates and decides on interviews. A government spokesman says inquiries come from across the entire media spectrum star. When making the decision – whether podcast, radio or print media – in addition to the criteria of "currentness, reach and target group", the Chancellor's schedule is of course also crucial.
Scholz, who keeps his private life out of the public eye as much as possible, is currently giving one or two new access to himself in all sorts of formats. An overview – without any claim to completeness.
The Chancellor
Better known for his verbal non-committal nature, Scholz tries to prove the opposite in podcasts. In "Hotel Matze" he insists on sticking to "you": He has already been a guest as (on a first-name basis) vice-chancellor, but changing that now would be "weird" in his opinion.
The interview revolves around the overall topic of "compromises," and Scholz also reports on personal ones that he has had to make since becoming chancellor. For example, the fact that "you are never alone", at least not really. Or about his appointment calendar, which he had given over to other people since his time as a labor law lawyer. Suggestions would be made to him, but the specific appointment would take place without him. There is no other way, says Scholz.
Olaf Scholz UN Fried 7:05
Sometimes Scholz literally gets into a chat in front of the podcast microphone: In "Machiavelli – Rap and Politics", recorded in Berlin-Kreuzberg, he is asked by rapper RIN whether he is always available. "I have to. I can't switch off, even on vacation I'm not free from it," says Scholz. "And it is always ensured that I am able to work at any time and with all technical aids." That's what you can expect from a chancellor.
The social media chancellor
Scholz is represented on all notable social media platforms. The goal, one can assume that much: to bring his political messages – unfiltered and generally not very entertaining – to as many people as possible. A quick and slim statement on the world championship title in basketball here (at
A total of 2.8 million people follow the Chancellor's major social media channels, which appear in formats such as "Ask the Chancellor!" also want to present personally. The Chancellor shows about as much esprit in the Q&A as he does in his analog citizen dialogues. However, you can still find out, for example, how many vacation days a chancellor has. Spoiler: The answer is hardly surprising. But the Chancellor can also have a big impact.
The yikes? Chancellor
So Scholz achieved a real coup when he made an injury to his eye – and his makeshift eye patch – public on social networks and added the note: "I'm looking forward to the memes." He couldn't have prevented the satirical images anyway, so the Chancellor sat down before the situation. With success. The "Bild" newspaper headlined: "Respect, Chancellor." And it wasn't just the online community that noticed: Yikes, Scholz has something like self-irony.
He also has a hobby, although passion would be more accurate. Instead of expanding on the political world situation, Scholz gave the "Süddeutsche Zeitung" a surprising and very detailed interview about the books and readings of his life. Scholz revealed there: "I also read comics from time to time."
Scholz caused the latest yikes moment on WDR: On the occasion of World Children's Day on Wednesday, the radio program was moderated by children, and Chancellor Scholz joined in for the interview from New York. There he talked about his second favorite leisure activity – rowing – and his favorite subjects (German and history).
Virtually no questions remain unanswered, except perhaps: What does the Chancellor actually like to eat most? He even answered that recently.
In the online talk show "Bembel & Gebabbel", the Chancellor left his comfort zone far behind – to support Nancy Faeser in the Hesse election campaign – and revealed: His last meal on earth would probably be Königsberger Klopse. Was there anything for the news agencies at the end of the bizarre appearance? The political demand, the big controversy for the front pages? Not really.
But you got to see the Chancellor from a different side.
Source: Stern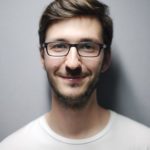 I have been working in the news industry for over 6 years, first as a reporter and now as an editor. I have covered politics extensively, and my work has appeared in major newspapers and online news outlets around the world. In addition to my writing, I also contribute regularly to 24 Hours World.