The formation of a government remains uncertain in Spain. The first attempt is now being made by conservative leader Alberto Núñez Feijóo. But even the candidate doesn't really expect success.
A good two months after the early parliamentary elections in Spain, the conservative opposition leader Alberto Núñez Feijóo made the first attempt to form a government. However, the media and observers unanimously describe this as hopeless.
Feijóo opened the debates on his candidacy for prime minister with a speech in the House of Commons in Madrid. The vote on the application will take place tomorrow. The candidacy of the head of the People's Party PP is "doomed to failure," said the television station RTVE.
Ultimately, no majority capable of governing
In the election on July 23rd, the PP received the most votes and the most seats in the "Congreso de los Diputados" ahead of the Socialists (PSOE) of the acting Prime Minister Pedro Sánchez. However, since neither party initially received sufficient support from other groups to form a majority capable of governing, King Felipe VI. decided that the election winner would be the first to apply.
In the first round, the candidate needs an absolute majority of at least 176 yes votes to be elected head of government of the European Union's fourth largest economy. In the second round of voting 48 hours later, a simple majority would be sufficient. But that is not in sight for Feijóo either.
Feijóo can count on a maximum of 172 of the total 350 votes: the 137 from his PP, the 33 from the right-wing populist party Vox and one vote each from two regional parties. All other 178 MPs are expected to vote "no". Feijóo has also indirectly made it clear that he does not expect success.
Sánchez with chances
Sánchez is given better chances. In addition to the votes of the left-wing alliance Sumar and smaller regional parties, the socialist, who has been in power since 2018, also needs agreements with the left-wing ERC of Catalan Prime Minister Pere Aragonès and with the Junts party of the separatist leader and Spanish justice fugitive Carles Puigdemont, who lives in exile in Belgium.
Both want Catalan independence. In return for their support, they are demanding, among other things, an amnesty for those "Catalanistas" who took part in the failed attempt to secede in 2017. According to the constitution, Sánchez only has until November 27th to prevent new elections.
Source: Stern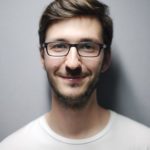 I have been working in the news industry for over 6 years, first as a reporter and now as an editor. I have covered politics extensively, and my work has appeared in major newspapers and online news outlets around the world. In addition to my writing, I also contribute regularly to 24 Hours World.