Are asylum seekers having their teeth remade in droves? CDU leader Friedrich Merz claimed this in a television broadcast. A fact check.
In a talk show on the television station "Welt", CDU leader Friedrich Merz provoked people with harsh statements about asylum seekers. In the program on the topic of "migration crisis," Merz said that we had to talk about the pull factors that led to "over 30 percent of asylum seekers from all over Europe coming to Germany." Pull factors mean positive circumstances that "attract" migrants to a country, for example high economic power, jobs or educational opportunities. But Merz mentioned a completely different factor on the show: dentures. He is now receiving massive criticism for this. Is this cheap populism or is there some truth to his accusations?
What exactly did Friedrich Merz say?

In the program "Welt-Talk" the CDU chairman said literally: "They'll go crazy, the people, when they see that 300,000 asylum seekers are rejected, don't leave the country, get the full benefits, get the full medical care. They're sitting there Doctor and have their teeth redone, and the German citizens next door don't get any appointments." He accused the traffic light coalition of not acting: "What you are doing here is a catastrophe for this country."
Are his numbers correct?

So far this year, the Federal Office for Migration and Refugees (BAMF) has processed 154,000 asylum applications, of which a good half were accepted. However, Ukrainian refugees are hardly included in this number because the vast majority do not apply for asylum.
If an applicant's asylum application is rejected, migrants are obliged to leave the country for between seven and 30 days. If they do not leave the country voluntarily, the responsible immigration authorities will deport them. According to the organization Pro Asyl, around two thirds of those forced to leave the country leave voluntarily.
In response to a small query from the Left, the Bundestag stated that around 280,000 people who were required to leave the country were in Germany as of June 30, 2023. However, around 225,000 of these people were tolerated and therefore cannot be deported. This status can only be obtained under certain conditions, for example if families are separated, training has started, papers are missing or if you are seriously ill.
What is the legal basis for health care?

Federal Interior Minister Nancy Faeser (SPD) contradicted Merz immediately after the talk show on X (formerly Twitter) and accused him of being "pathetic Populism on the backs of the weakest": "Asylum seekers are only treated if they are acutely ill or suffering from pain." And what does the law say?
Health treatment is regulated Asylum Seekers Benefits Act. Paragraph 4 on sickness benefits states: "For the treatment of acute illnesses and pain conditions […] to provide the necessary services." The following is restricted: "Prosthetics will only be provided if this cannot be postponed for medical reasons in the individual case."
However, things look different after 18 months, the so-called waiting period: from then on, asylum seekers are looked after by statutory health insurance companies. "You will receive an electronic health card with which you will receive almost the same benefits as those with statutory health insurance," says the homepage of the umbrella association of statutory health insurance (GKV).
What does the Federal Dental Association say?

The Federal Dental Association agrees star When asked, they said they were not currently overloaded with asylum seekers. There was a temporary overload in 2015/16 because the care of refugees was not formally regulated at the time. "That's no longer the case. That's why we can't confirm the criticism; it's still easy to get appointments at the dentist." There are more problems with the urban-rural distribution of practices, but not with asylum seekers.
A brochure from the Federal Dental Association states on the treatment of asylum seekers: Each dentist must decide individually which examinations and treatments are covered by the Asylum Seekers Benefits Act. "The practitioner can get into an ethical conflict if possible tooth-preserving measures are not financed. Under certain circumstances, only acute pain qualifies for treatment."
What are the reactions?

Merz has received criticism, particularly from the Greens and the SPD. Erik Marquardt, Member of the European Parliament for the Greens, criticizes via
The CDU leader also receives support from within the Union. The deputy CSU chairman Manfred Weber supported Merz: "When I'm campaigning in Bavaria, these are the issues that interest and concern people. That's why you have to address the issues." New state parliaments will be elected in Bavaria and Hesse on October 8th.
Sources: Twitter, , , , , Information from news agencies
Source: Stern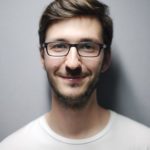 I have been working in the news industry for over 6 years, first as a reporter and now as an editor. I have covered politics extensively, and my work has appeared in major newspapers and online news outlets around the world. In addition to my writing, I also contribute regularly to 24 Hours World.