Chancellor Merkel is the first head of government from Europe to visit US President Joe Biden. The signal of the visit: a new beginning in the bilateral relationship after the devastating years with Donald Trump, who was in the White House on her last trip to Washington. He didn't have it with Germany, the relationship between the two was correspondingly frosty. Unlike Joe Biden, who receives the Chancellor as the first European head of government. It should be warm – after all, it is her farewell visit as the German head of government.
Very good relationship with three US presidents

The number 46th as US head of state is number four for Merkel in her term of office. After her election as Chancellor in 2005, George W. Bush was US President, who quickly took a liking to her and invited her to his ranch in Texas. "She became one of my closest friends on the world stage," Bush later said of her. She had a close political friendship with his successor, Barack Obama, even if the two were not always in line with one another in terms of content.
There were differences of a very different kind with Donald Trump, 45th President of the United States. Under him, the relationship between Washington and Berlin deteriorated rapidly, and he once called the Chancellor "stupid" in a phone call. With Biden, an old-school transatlantic and reliable negotiating partner moved into the White House – and Merkel's relief was clearly palpable. Recently, several federal ministers enthusiastically praised the new spirit of cooperation.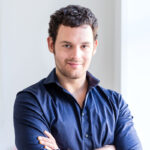 David William is a talented author who has made a name for himself in the world of writing. He is a professional author who writes on a wide range of topics, from general interest to opinion news. David is currently working as a writer at 24 hours worlds where he brings his unique perspective and in-depth research to his articles, making them both informative and engaging.