Big women's strike in Iceland: Women all over the country want to stop their work and housework for a day to protest for equal wages. The education and healthcare sectors are particularly affected. And women also take part in government.
Exactly 48 years ago, the women in Iceland went on strike once: on October 24, 1975, the women in the Nordic island state stopped work, gathered and held rallies. 90 percent of women went on strike at that time. This October 24th 48 years ago was an important day in the fight for equality in Iceland and went down in the country's history as "kvennafrí" – meaning "women's holiday" in German.
This Tuesday Iceland is experiencing another women's strike. This year's motto is "This is what you call equality?" There will be a strike all day for equal pay and against violence against women, according to the organizers. "Women still face systematic wage discrimination and gender-based violence is a pandemic that must be eradicated. We can no longer wait for action," it said.
A demonstration is also planned for the afternoon in the capital Reykjavík. Several streets in the city center are to be closed. Events and demonstrations are also planned in other Icelandic cities.
Health and education in Iceland most affected by strike

Women and non-binary people are called upon to take part in the strike. As in 1975, they should stop their paid and unpaid work full-time, including childcare and housework. The organizers emphasize that the "kvennafrí" is not a strike in the legal sense. It is not a holiday, but a "collective action".
Around 40 Icelandic organizations have joined the call, the broadcaster reported. These include, among others, the Association of Icelandic Nurses, the University Association and the Association of Public Employees.
The health and education sectors are particularly affected by the strike, the portal reported. According to RÚV, around 80 percent of the employees at the Landspítali National Hospital are women. Lessons in schools are being canceled or shortened, RÚV continues.
Equal pay in football
Chancellor demands equal pay for DFB women: This is what it looks like with other national teams
Radio and airlines expect striking women

Runólfur Pálsson, director of the clinic, told the broadcaster that the operations will be planned so that as many people as possible can take part in the strike. "Of course, we will continue to carry out all emergency services, urgent tasks and necessary operations," he said. However, he emphasized that working in the healthcare sector means that not everyone can stay away from work. Instead, he encouraged those who are unable or unable to participate in the strike to take photos of themselves at work so that others can express their solidarity with them.
According to RÚV, air traffic could also be on strike. At the two airlines Play and Icelandair, a large part of the crew is female. However, both companies declared that they "fully" supported the strike. However, Birgir Jónsson, CEO of Play, does not assume that there will be operational disruptions. Various measures were taken to prevent this, he told radio.
A large part of the radio station RÚV is also on strike. Necessary services should be maintained and radio and television programming should be reduced.
The head of government is on strike – and wants to do more to combat inequality

Prominent political figures also take part in the women's strike. "I will not work that day, and I expect all women here to do the same," Prime Minister Katrín Jakobsdóttir told the newspaper. She will not call a cabinet meeting and expects the other women in the cabinet to also stay at home.
Jakobsdóttir said that pay disparities are increasing in many areas. Your government wants to investigate how so-called women's jobs are evaluated in comparison to traditional men's jobs. "We are investigating to what extent these occupations differ from the average, because we assume that the existing wage differences are due to this," Jakobsdóttir continued.
In Iceland, the unadjusted gender pay gap was 10.2 percent in 2021, up from 11.9 percent the previous year, writes the . The difference was greatest at 29.7 percent in the finance and insurance sector, and lowest at 4.3 percent in the areas of energy and water supply, steam and air conditioning technology.
Iceland is actually way ahead when it comes to gender equality

According to (WEF), the island republic is also the only country that has eliminated more than 90 percent of gender differences. Several times in a row, Iceland has taken first place in the ranking of countries with the highest gender equality.
According to the WEF, Iceland has achieved this by integrating more women into the economy and workforce, including in leadership positions and in STEM careers (Mmathematics, Informatics, Nnatural science and Ttechnology). Since 2018, companies with more than 25 employees have also been legally required to demonstrate equal pay. In addition, child care is subsidized and fathers and mothers have the same right to parental leave.
The current women's strike is the seventh in Iceland. After the first strike 48 years ago, work was stopped in the afternoon in 2005 to protest for fair wages. Five years later the strike was repeated, this time over sexual violence against women. There was another strike in 2018 following the #MeToo scandal.
Sources: , , , ,
Source: Stern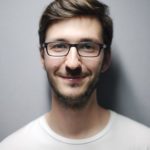 I have been working in the news industry for over 6 years, first as a reporter and now as an editor. I have covered politics extensively, and my work has appeared in major newspapers and online news outlets around the world. In addition to my writing, I also contribute regularly to 24 Hours World.