Israeli Foreign Minister Cohen canceled a face-to-face meeting out of anger over a speech by UN Secretary-General Guterres. Guterres speaks about 56 years of "oppressive occupation."
A scandal broke out between Israel and UN Secretary-General António Guterres at a meeting of the UN Security Council. At the meeting in New York on Tuesday, Guterres once again strongly condemned the attacks on Israel by terrorists on behalf of the Islamist Hamas. He also said, referring to Israel's 56-year-long "oppressive occupation," "It is important to recognize that Hamas' attacks did not take place in a vacuum."
Guterres criticized Israel's attacks on the Gaza Strip. "Protecting civilians does not mean ordering more than a million people to evacuate to the south, where there is no shelter, no food, no water, no medicine and no fuel, and then continuing to bomb the south itself," said Guterres.
Israel's Foreign Minister Eli Cohen canceled a meeting with Guterres in light of the comments, writing on A spokesman for the Foreign Ministry in Jerusalem confirmed the cancellation.
Cancellation only on X
When asked by the German Press Agency, a UN spokesman said that the cancellation of the meeting could not be confirmed. You only saw Cohen's message on platform X. The spokesman did not want to comment further on the situation.
According to diplomatic sources, some Arab delegations left the room during Cohen's speech, including those from Algeria and Libya. However, representatives of Jordan, Egypt, Saudi Arabia and the United Arab Emirates remained seated.
UN Ambassador Gilad Erdan also strongly condemned Guterres' comments. Erdan Guterres accused the statement that "the murderous terrorist attack by Nazi Hamas did not take place in a vacuum" as a justification for terror and murder. Guterres has a "distorted and immoral view" of the massacre carried out by Hamas terrorists in Israel on October 7, Erdan wrote in an X-Post. Israel reported more than 1,400 deaths after the attack.
Guterres said the Palestinian people have seen their land decimated by settlements and ravaged by violence. The Hamas attacks could not justify the "collective punishment of the Palestinian people," he said.
Ceasefire drastically rejected
Israel's foreign minister rejected a ceasefire with drastic words. "Tell me: What is your proportionate response to the killing of babies, the rape and burning of women, and the beheading of a child? How can you agree to a truce with someone who has sworn to kill you and destroy your own existence ?" Cohen shouted. "We did not choose this war, but we have no doubt that we will win." Hamas are "the new Nazis".
The USA supported Israel. "We must affirm the right of every nation to defend itself and prevent such harm from happening again," said US Secretary of State Antony Blinken. "No member of this council, no nation in this entire body could or would tolerate the slaughter of its people."
Blinken emphasized that Hamas does not represent the Palestinian people. Palestinian civilians cannot be blamed for Hamas' bloodbath and must be protected. "There is no hierarchy when it comes to protecting civilian life. A civilian is a civilian is a civilian, regardless of nationality, ethnicity, age, gender or creed," Blinken said.
German Foreign Minister Annalena Baerbock will also take part in the debate of the most powerful UN body.
Source: Stern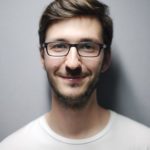 I have been working in the news industry for over 6 years, first as a reporter and now as an editor. I have covered politics extensively, and my work has appeared in major newspapers and online news outlets around the world. In addition to my writing, I also contribute regularly to 24 Hours World.