The bombing of targets in the Gaza Strip continues. Israel is said to be ready to postpone the expected ground offensive. Meanwhile, a scandal breaks out at a meeting of the World Security Council.
The Israeli Air Force says it has once again bombed hundreds of targets in the Gaza Strip, killing several commanders of the Islamist Hamas. The Israeli military announced on Telegram on Tuesday morning that more than 400 "terror targets" had been hit over the past day. According to the United Nations, the situation of the one million internally displaced people in the Gaza Strip remains dramatic despite some aid deliveries, and a lack of fuel threatens a humanitarian operation beyond Wednesday. Qatar, one of the backers of Islamist groups such as Hamas, urged Israel to stop the bombing.
Guterres: "Hamas does not attack in a vacuum"
Meanwhile, a statement critical of Israel by UN Secretary-General António Guterres caused a scandal in the UN Security Council. On Tuesday in New York, he once again strongly condemned the attacks on Israel by terrorists on behalf of Hamas, but added with regard to Israel's 56-year-long "oppressive occupation": "It is important to recognize that the attacks by the Hamas did not take place in a vacuum."
The Portuguese criticized Israel's attacks on the Gaza Strip. "Protecting civilians does not mean ordering more than a million people to evacuate to the south, where there is no shelter, no food, no water, no medicine and no fuel, and then continuing to bomb the south itself," said Guterres. The Palestinian people have seen their land decimated by settlements and ravaged by violence. The Hamas attacks could not justify the "collective punishment of the Palestinian people," he said.
Israel's Foreign Minister Eli Cohen then canceled a meeting with Guterres and wrote on Platform X: "I will not meet the UN Secretary General. After October 7th there is no room for a balanced position." A spokesman for the Foreign Ministry in Jerusalem confirmed the cancellation. In response to a dpa request, a UN spokesman said that they could not confirm the cancellation of the meeting and that they had only seen Cohen's message on X. The United Nations later added that Guterres would meet relatives of kidnapped Israelis.
Israel reports deaths of many Hamas fighters
In a "large-scale operation to destroy Hamas's terrorist capabilities," Israel attacked dozens of Hamas militants who were preparing to fire rockets and carry out terrorist attacks against Israel, according to the government. A fighter jet also bombed a Hamas tunnel shaft that gave terrorists quick access to the coast, it said. Furthermore, command centers of Hamas activists and places of residence in mosques used by Hamas were attacked during the night. The deputy commanders of three battalions of the Islamist organization were killed. The attacks continued during the day on Tuesday.
Hamas terrorists are also said to have tried to invade Israeli territory again. The Israeli military said on Tuesday that naval forces discovered and attacked divers sent by the Islamist organization. Their plan was to reach an Israeli town near the border by sea. The armed forces are currently searching the area. According to media reports, shots were heard there and several terrorists were said to have been killed.
Hamas only wants to release hostages in exchange for fuel
Hamas says it will only release more hostages if Israel allows fuel and medicine to be delivered to the Gaza Strip. "We released four (hostages) unconditionally for humanitarian reasons," said Osama Hamdan, a senior member of Hamas' Politburo, to the German Press Agency in Beirut. There will only be further releases if the international community puts pressure on Israel so that fuel and medicine can be delivered. The suffering civilian population in the Gaza Strip urgently needs fuel, also to ensure supplies of water and electricity.
Israel fears that Hamas could misuse fuel for terrorist purposes and also accuses the organization of having large stocks of fuel but not making them available to the civilian population.
UN relief agency: Lack of fuel endangers humanitarian operations
The UN Relief and Works Agency for Palestinian Refugees in the Near East (UNRWA) warned of an acute fuel shortage in the Gaza Strip. "If we don't get fuel that allows us to continue providing humanitarian aid, we will not be able to help people in need beyond Wednesday evening – and that is tomorrow," said spokeswoman Juliette Touma of the German Press Agency on Tuesday. 600,000 internally displaced people in more than 150 shelters depended on the aid organization's support. According to the UN, 54 trucks carrying relief supplies have arrived in the Gaza Strip since Saturday. But the quantity is far from enough. In addition, the urgently needed fuel is not there.
WHO: Only a fifth of the water needed is available
The World Health Organization once again sounded the alarm about the supply situation and, in particular, the lack of water in the Gaza Strip. She estimates that only three liters of water are available per person per day – but the minimum requirement is 15 liters for drinking, cooking and personal hygiene.
Report: Israel ready to postpone ground offensive
Israel has agreed to postpone its ground offensive in the Gaza Strip, according to a report. This should enable talks about the release of a large number of abducted hostages, the news portal "Axios" reported on Tuesday, citing two Israeli representatives. The Israeli army does not want to give up its plans for the ground offensive even if a deal is reached to release hostages. The prerequisite for such a deal is the release of all women and children. According to the army, at least 220 hostages are still in the hands of Palestinian militants in the Gaza Strip. Two women were released on Friday and Monday.
Macron calls for adherence to humanitarian principles
French President Emmanuel Macron has called on Israel to respect humanitarian principles in its fight against Hamas. "The fight must be merciless, but not without rules, because we are democracies that fight against terrorists, democracies that respect the laws of war and ensure humanitarian access," Macron said on Tuesday in Tel Aviv at a meeting with Prime Minister Benjamin Netanyahu . Democracies do not target civilians, neither in the Gaza Strip nor elsewhere.
Qatar calls for end to "war that has crossed all borders"
The Emir of Qatar called for the bloodshed to stop and civilians to be spared the consequences of military confrontations. "We demand an end to the war that has crossed all borders," Tamim bin Hamad Al Thani was quoted as saying by the state news agency QNA. It is untenable that Israel has been given "an unconditional green light and a free license to kill." The facts of Israel's "occupation, siege and settlement" could not be ignored.
Source: Stern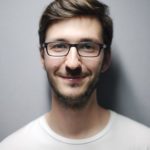 I have been working in the news industry for over 6 years, first as a reporter and now as an editor. I have covered politics extensively, and my work has appeared in major newspapers and online news outlets around the world. In addition to my writing, I also contribute regularly to 24 Hours World.