Its good relations with Hamas make the Emirate of Qatar once again a sought-after mediator. But this time the hope of expanding its power with the help of Islamist groups could be dashed. Will Hamas become a foreign policy block for Qatar?
Two hostages are free again, and Qatar has once again mediated. The emirate's enormous influence on Hamas, which rules in the Gaza Strip, has once again made the country a sought-after contact in the Gaza war. In the hostage crisis, many of the countries that want to bring their compatriots home alive will be turning to Doha these days. According to the Israeli army, more than 200 people were forcibly abducted, including several Germans.
Qatar's relations with Hamas date back to the 1990s. Doha has long had a reputation for supporting Islamist groups in the Middle East. These efforts were significantly increased under Emir Tamim bin Hamad Al Thani, who took power from his abdicating father in 2013. Hamas, the Afghan Taliban and Islamist actors in Syria and Turkey have become the means to maximize Qatar's influence in the region, writes David Roberts from Kings College London.
A lot of money flowed from the rich Gulf state, which has very large reserves of oil and gas, to Hamas, which took power in the Gaza Strip in 2007. According to reports, Qatar has so far supported the Palestinian territory with more than 2.1 billion US dollars, the money goes to Hamas' civilian employees, but also to poor families. In 2018, Israel itself allowed Qatar to bring $15 million in suitcases through tunnels into the Gaza Strip to pay salaries to around 20,000 Hamas employees.
Israel justified that the money was intended to alleviate the humanitarian crisis in the Gaza Strip and to ensure that the money was not misused for other purposes. A photo of the suitcases in a car even made the rounds on Facebook. Palestinian President Mahmoud Abbas stopped payments for the Gaza Strip to put pressure on rival Hamas. Most of the 2.2 million Palestinians in the Gaza Strip are trapped in poverty, and a large proportion of them are dependent on humanitarian aid. Abbas's Fatah is the largest Palestinian organization, Hamas the second largest.
Qatar criticized as a Hamas supporter

Criticism of Qatar has become louder after the Hamas attack on October 7th. Pressure is increasing to break away from Hamas, whose leader Ismail Haniya is home to Qatar along with Turkey. Qatar is facing a "reckoning," writes the US magazine "Atlantic." And Doha's questionable asset – namely its proximity to a radical organization that hardly anyone else speaks to – has also become a liability. So far, the United States has tolerated Qatar's stance on Hamas, which the West classifies as a terrorist organization.
Thousands of victims
War in the Middle East: Deaths and Mourning in Israel and Gaza
From Qatar's perspective, supporting Islamist groups serves as a form of insurance in an explosive region. It borders the hostile countries Saudi Arabia and Iran by land and sea. Qatar, for example, saw itself pushed into a corner in a blockade by its Gulf neighbors that lasted several years. The energy deals with Europe and the hosting of the World Cup last year are intended to help Qatar gain a greater international presence.
Qatar is also mediating for the Taliban in Afghanistan

Islamist groups like the Muslim Brotherhood were "sensible" partners in expanding power, "large, well-developed and multinational," says expert David Roberts. They enable an increase in influence for a state the size of Northern Ireland, in which only around 300,000 of its 2.5 million inhabitants are citizens.
In Afghanistan the plan worked. Doha opened an office for the militant Islamist Taliban in 2013 and was then a sought-after mediator for the USA. Qatar's niche diplomacy led to the US-Taliban deal, which saw thousands of troops withdrawn and civilians flown out of Afghanistan in 2021. The US and other countries praised Qatar's role as a mediator. However, Doha was unable to extract any major concessions from the Taliban. After the Taliban captured the capital Kabul on August 15, 2021, US troops and their Western allies had to hastily withdraw from the country.
Qatar is now trying to maintain its reputation after the October 7 Hamas attack. There are "exploitative attempts to damage Qatar's reputation as a crucial mediator," wrote the Doha News website after US Secretary of State Antony Blinken's visit. His Qatari counterpart, Mohammed bin Abdulrahman Al Thani, spoke of "malicious accusations" regarding reports about Qatar's closeness to Hamas. Doha News also cited German media reports. Meanwhile, Qatar's Emir urged Israel on Tuesday to end the attacks: "Enough is enough."
Region in turmoil
Who is on whose side in the Middle East?
In Turkey, which is also close to Hamas, people are now trying to carefully distance themselves from the organization. Hanija, who was in Istanbul on October 7, was "politely sent away," the Al-Monitor news site reported, citing people in the know. A video circulated of him and other Hamas members showing the men "praying in gratitude" as they saw news of the terrorist attack on television. Ankara "politely asked Hanija and his entourage to leave Turkey." Turkish government officials have denied the account.
Source: Stern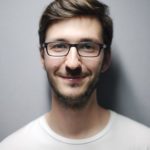 I have been working in the news industry for over 6 years, first as a reporter and now as an editor. I have covered politics extensively, and my work has appeared in major newspapers and online news outlets around the world. In addition to my writing, I also contribute regularly to 24 Hours World.