Long-standing SPD members in particular receive an honor from the party. With former Chancellor Schröder, a particularly prominent and controversial politician received the award.
Smiling and visibly in a good mood, former Chancellor Gerhard Schröder accepted the honor from his party as a long-standing party member. Before the event at the Lower Saxony SPD headquarters in the traditional Kurt-Schumacher-Haues, he downplayed the significance of the honor.
There is nothing historical about it, the recognition goes to anyone who, like him, has been a member for 60 years, said the 79-year-old as he entered the house with his wife So-yeon Schröder-Kim. "All SPD members are equal. So I am an equal among equals."
Without eskens and bladed axes
After the ceremonial award, which took place behind closed doors, Schröder was very touched and proudly presented the certificate that had been presented to him in front of the house. And, he explained, visibly satisfied, it had been personally signed by the two party leaders Saskia Esken and Lars Klingbeil. Neither of them were there, even though Klingbeil is also from Lower Saxony.
Around 40 guests were present at the private ceremony – including Matthias Miersch, chairman of the SPD Hanover district and deputy chairman of the SPD parliamentary group. Otto Schily, who was Federal Minister of the Interior under Schröder, also came to honor his companion.
The award was preceded by long discussions
Whether Schröder should be honored for his party anniversary was controversial within the SPD. His local Hanover Oststadt-Zoo association considered foregoing the honor. Hanover's former mayor Herbert Schmalstieg then offered to accept the honor. Schmalstieg had described the debate about how to handle the honor in the past as "completely wrong" and referred to Schröder's achievements as Chancellor and Prime Minister of Lower Saxony.
The former Chancellor has been criticized for his connections to Russia, particularly since the start of Russia's war of aggression against Ukraine last year. Schröder is considered a close friend of Kremlin leader Vladimir Putin, and critics also accuse him of his years of working for Russian energy companies. Although Schröder has always criticized the Russian war of aggression, he has advocated maintaining relations with Russia and has repeatedly spoken of the Kremlin's willingness to negotiate.
Schröder calls for a Franco-German peace initiative
In Hanover, Schröder called for a Franco-German peace initiative for Ukraine. He said he hoped that both countries would work together at the highest level to end the war. "Because arms deliveries alone won't end it. The hour of diplomacy must come again. And that can only come from Germany and France." With regard to his relationship, he added: "I have made it clear what I think about the war – namely nothing. But I have no intention of changing my personal relationship."
Since the Russian invasion, the SPD party leadership has repeatedly distanced itself from Schröder and did not invite him to the federal party conference in December. However, a party exclusion process initiated by 17 party branches failed. "You like this party, you like being a member of this party, even if sometimes it's not easy on both sides," said Schröder. "That was probably the case for me." Schröder was Federal Chancellor from 1998 to 2005 and Prime Minister of Lower Saxony from 1990 to 1998.
SPD leader Esken recently justified honoring the controversial former chancellor. "We didn't manage to exclude Gerhard Schröder from the party. We also didn't manage to convince him that he should leave. That was my approach," said Esken on Thursday on RTL/ntv's " Frühstart " program . "The fact is that he is a member of the SPD and therefore enjoys all the rights of a member – including receiving such an honor for his long-standing membership."
Source: Stern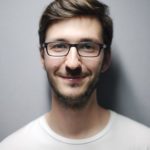 I have been working in the news industry for over 6 years, first as a reporter and now as an editor. I have covered politics extensively, and my work has appeared in major newspapers and online news outlets around the world. In addition to my writing, I also contribute regularly to 24 Hours World.