Re-election as head of the NRW CDU is a sure-fire success for Hendrik Wüst. A comparison with federal party leader Merz in long speeches at the party conference raises the question: is this an application for chancellor?
With a strong result, Prime Minister Hendrik Wüst was confirmed as chairman of the CDU in North Rhine-Westphalia. A state party conference in Hürth elected the 48-year-old with around 97 percent of 646 valid votes. There was no opposing candidate.
The interest in this party conference went far beyond state politics. Not only did Israel's ambassador Ron Prosor give an impressive speech to around 650 delegates, which was met with much applause. The speech duel between Wüst and federal party leader Friedrich Merz, both of whom are considered possible candidates for the Union's candidacy for chancellor in the 2025 federal election, was also particularly eyed. Even if no one has thrown their hat into the ring so far and both have tried to emphasize unity in Hürth.
In this respect, Merz's energetic speech to his regional association does not have to be interpreted as a declaration of war – but he has already recommended himself with pithy words on migration policy and against the traffic lights. The opposition leader self-confidently set the conditions for a "Germany Pact" to the federal government.
Merz swears party unity
And he enthusiastically assessed the CDU's last four state election victories since 2022: "We are as good as the Greens, SPD and FDP combined." The fact that he attributed his party leadership a role in this became clear at the latest when he added the CSU's won state election in Bavaria: "Not entirely within my area of ​​responsibility."
The 67-year-old Sauerlander has already sworn the party with great emphasis on certainty of victory and absolute unity. In the 2021 federal election, cross shots between the CDU and CSU torpedoed an election victory.
"We're over 30 percent. And we'll stay there," he said of current surveys. The prerequisite is that "we present a clear image of unity to the outside world and leave no doubt whatsoever that we have the firm intention of winning the European and federal elections in the next two years."
Merz assured that he would work with Wüst "closely, amicably and without any contradiction." It will stay that way in the coming years, "and so we are now moving forward together." Wüst also praised the CDU's team effort in winning the state elections in 2022 and the collaboration with Merz: "We were united, united and that's why we were strong."
Wüst appears to be more sensitive than Merz
Otherwise, the 48-year-old from Münsterland appeared to be much more sensitive than Merz. "I still remember it well, I was 14," he began his memories of why socialism was out of the question for him after TV images of children being locked away in care homes in Romania. "Back then I had a black and white television in my teenage room, veneered in gray ash."
It covered a wide range of topics – from home ("a beautiful word") to the conflicts in Israel and Ukraine to the failings of the federal government. Wüst praised all of his ministers with personal words and his Green coalition partner for "pragmatism" and fighting "always fairly and behind closed doors."
Merz, on the other hand, schooled the party with which Wüst has been forming the first black-green coalition in NRW state history since the summer of 2022: "You have to correct your course in immigration policy to the Federal Republic of Germany," he told the Green Party state chairmen who were present as guests on the way. "It can't stay like this."
Wüst did not mention that 22,000 people recently demonstrated in front of the Düsseldorf state parliament against deficits in the welfare state. The state parliament opposition has long accused him of being a "prime minister of beautiful pictures" who simply does not take a position on critical state political issues.
Wüst has led the regional association for two years
This obviously doesn't hurt the tall politician's base: According to party figures, 625 delegates voted for him, only 21 voted no, and 3 abstained. Unlike other parties, the CDU does not count as valid votes when calculating approval as a percentage of abstentions.
Wüst has led the strongest CDU state association with around 111,000 members for two years. In October 2021, he was elected Laschet's successor with 98.3 percent of the valid votes after the failed CDU chancellor candidate announced that he would move to the Bundestag. Shortly afterwards, Wüst also succeeded Laschet as head of government in North Rhine-Westphalia.
Only the popular NRW Interior Minister Herbert Reul (71) no longer stood for the five deputy positions. Jan Heinisch was elected from his Bergisches Land district instead (87.9 percent), who was vice-president of the state party from 2012 to 2021. The other four were re-elected, including NRW Construction Minister Ina Scharrenbach (85.2). Secretary General Paul Ziemiak (87.4) was also confirmed in office.
Source: Stern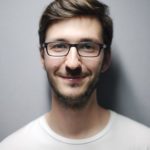 I have been working in the news industry for over 6 years, first as a reporter and now as an editor. I have covered politics extensively, and my work has appeared in major newspapers and online news outlets around the world. In addition to my writing, I also contribute regularly to 24 Hours World.