Olaf Scholz travels to Africa in stormy times. He spends three days in Nigeria and Ghana. Why actually?
Sunday evening, the Chancellor's plane lands in the Nigerian capital Abuja. For a moment the pilot doesn't know where to steer the plane. The guest from Berlin first has to find the right slot before things can continue. And so the question of what Olaf Scholz's trip is actually about has, to a certain extent, already been answered before it really begins: Germany and Africa, according to the symbolic image on the tarmac, have yet to find each other.
Scholz is traveling for three days in Nigeria and Ghana; it is his third trip to Africa since he became Chancellor. And Scholz is not alone. At the same time, the Federal President is visiting Tanzania and the Interior Minister is holding talks in Morocco. Africa seems to have a special attraction for the Federal Government in these stormy international times. You ask yourself: What is actually going on? Why Africa? And why now of all times?
A travel report about new friends and a striking number of success stories.
What the Chancellor's trip is primarily about

It's told quite quickly – about the economy, about migration. Nigeria is the most populous country in Africa, rich in raw materials such as gas and oil. Energy sources that Germany can put to good use. On the other hand, Nigeria wants to attract German companies. "We are ready to do business," said Nigeria's President Bola Tinubu as he received the Chancellor. It's his signal to Berlin: You're welcome to invest a little bit more with us.
Scholz also wants to send a message home: I am doing something about the problems with migration. There are 14,000 asylum seekers from Nigeria in Germany who are obliged to leave the country, and the Tinubu government has so far shown no increased willingness to take them back. The European Union is currently working on a repatriation agreement with Nigeria, but the Chancellor makes it clear that if in doubt he would conclude his own between Berlin and Abuja. I'm taking the migration thing seriously now, that's how I want it to work.
What the Chancellor's trip is actually about

This became clear when Scholz drove a boat through the port area in Lagos on Monday afternoon. On the bank, the Chancellor can see a new S-Bahn line – built by the Chinese. No matter how often government members travel to Africa, it is always clear that Germany is late to get into position here. Others have been there for a long time, especially China and Russia, which have been expanding their sphere of influence in parts of Africa for years.
If you like, investments like the suburban railway line in Lagos are monuments to the global competition between western democracies and the autocracies in the east. The good news: It took the Chinese years to build the route. Corruption and legal disputes reportedly brought the project to the brink of failure several times.
A small BER, made in China. Apparently that exists too.
Scholz's visit is part of a longer-term strategy to look for new partners on other continents, or at least to prevent them from falling into the autocrat camp. The Chancellor likes to talk about the "global south," which needs to be kept more in mind. It is a term that is now popular in foreign policy circles, although it seems a bit trying to somehow lump together developing and emerging countries from Asia to South America. It's now a matter of being quick and not just looking for new partners in 30 years when everything is too late, said Scholz: "We have to act like this right now."
Or as they like to say in the Chancellery: "Make friends before you need them."
The special thing about this trip

The Chancellor's visit to a German-Nigerian migration center in Lagos. You hear the word "combating the causes of flight" often, but it's not always clear what exactly you can imagine by that – here it is brought to life. To a certain extent, anyway.
It is a project that the Federal Employment Agency could not have designed more beautifully. With German help, the Nigerian Ministry of Labor is qualifying locals and training them quickly: to become hairdressers, seamstresses and designers. A job center in Nigerian.
It is an attempt to create such a stable existence for local people so that they no longer have to think about leaving their homeland. What makes the project particularly interesting is that it also applies to Nigerians who have already fled and returned. Around 300,000 people are said to have already completed the program in almost nine years, including 20,000 "returnees" – a fifth of them from Germany.
A few of them sit with the Chancellor on Monday and tell him about their experiences and their lives, as they tell it later. There are moving, emotional stories that can be heard in the center.
There is the woman who made her way to Germany, tried unsuccessfully to get asylum there, returned at some point and is now trying to build something for herself as a fashion designer with the help of the center. You can hear her anger when she talks about her experiences, but also her hope. "I'm established," she says. "I'm cool with everything now."
There is the woman who left her daughter to build a new life in Germany. No money, no friends, no daughter. She now lives back in Lagos. "My life in Germany was terrible," she says. Now she wants to become a hairdresser.
And there is the man who took the classic route, fled to Libya, took a boat there, landed in Lampedusa and eventually finally in Germany. Because, like most Nigerians, he had no chance of asylum, he returned. He now also wants to train as a hairdresser.
Of course, what you don't hear are the stories of those who failed, the reports about the suffering of deportation, about the real hardships of life in Nigeria. What is presented here in the center are success stories. Evidence of how well such an integration program can work – and that German development aid can make a difference.
Those present are asked what Scholz said when they told him their stories in a small group. "He didn't say anything," they say.
Later, on the sidelines of another appointment, the Chancellor says something else. He emphasizes that some of the descriptions in the migration center were touching, but also encouraging: "You can see how many small steps it is possible to develop perspectives."
So the trip was a complete success. From the Chancellor's perspective, of course.
Source: Stern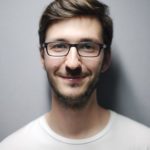 I have been working in the news industry for over 6 years, first as a reporter and now as an editor. I have covered politics extensively, and my work has appeared in major newspapers and online news outlets around the world. In addition to my writing, I also contribute regularly to 24 Hours World.