The federal government plans to make it easier for asylum seekers to access the labor market. But the plans do not go far enough for the economy. Answers to the most important questions.
The federal government wants asylum seekers to be able to work in Germany earlier and more easily in the future. Federal Economics Minister Robert Habeck (Greens) praises the cabinet's decision on Wednesday as a means of combating the labor and skilled labor shortage. Federal Interior Minister Nancy Faeser (SPD) expects the reform to bring about faster integration.
What should change?

Asylum seekers who live in initial reception centers should in future be allowed to work after just six months. Until now, only parents with children could do this; single people had a deadline of nine months.
Who shouldn't benefit?

"Anyone who comes from a safe country of origin, whose asylum application is obviously unfounded or who refuses to clarify their identity is still not allowed to work," explained Faeser. In the case of so-called safe countries of origin, the German authorities assume that there is generally neither persecution nor inhumane or degrading treatment there and that those affected are not at risk of serious harm in their home country.
As a rule, those tolerated should be granted an employment permit. These are people who are obliged to leave the country but cannot be deported for certain reasons, for example because of illness. In addition, more people should stay who work here and are therefore tolerated ("employment toleration").
What should change regarding employment toleration?

So far, this option can only be used by those who came to the Federal Republic before August 1, 2018. In the future, everyone who entered Germany by the end of 2022 should be able to take advantage of this opportunity to have long-term prospects of staying. In the future, employment toleration will be granted after 12 months of employment instead of the current 18 months. The required working hours per week should be reduced from 36 to 20 hours.
Migration 2023
Most refugees come to Germany from these countries
What doesn't change: Anyone who wants to benefit from employment toleration must speak German, be able to support themselves, have no connection to extremist organizations and must be exempt from punishment. The Bundestag still has to discuss the innovations and finally decide on them.
How many additional people could work as a result of the plans?

That is unclear. According to the Interior Ministry, the federal government does not have any corresponding figures. The Pro Asyl organization points out that it is not statistically recorded how many people are banned from working in Germany, but assumes "at least a number in the high five-digit range".
What does the economy say?

The deputy general manager of the German Chamber of Commerce and Industry (DIHK), Achim Dercks, finds the reform useful in view of the labor and skilled labor shortage. However, the rapid start of work can only take place if the immigration authorities quickly issue residence documents and employment permits, he told the German Press Agency. To achieve this, the administration must become more digital and the authorities must be relieved of the burden by, among other things, simplifying procedures.
"Everyone involved also needs clarity more quickly about who has the prospect of staying in Germany and who doesn't," emphasized Dercks. "This is the only way companies can have the planning security they want if they want to employ refugees. To achieve this, asylum procedures must be completed much more quickly." The employers' association BDA made a similar statement. The speed of asylum procedures is crucial, said BDA managing director Steffen Kampeter to the Germany editorial network.
In which sectors do refugees work?

According to the Federal Employment Agency, refugees work primarily in the temporary employment sector, trade and logistics.
Source: Stern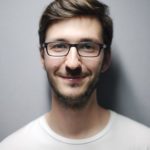 I have been working in the news industry for over 6 years, first as a reporter and now as an editor. I have covered politics extensively, and my work has appeared in major newspapers and online news outlets around the world. In addition to my writing, I also contribute regularly to 24 Hours World.