He not only shows himself to be an avowed IS supporter, but also confesses to the bloody crimes in Duisburg: the fatal knife attack on a 35-year-old and the attack that left four injured in a gym.
When he entered the courtroom, he again showed the gesture of the radical Islamists, the raised index finger. Once again he remains seated demonstratively when the judges enter, which this time earns him three days in custody. Then he demands television cameras.
But when he is denied that, he tells us anyway in the high-security wing of the Düsseldorf Higher Regional Court: Yes, he killed a 35-year-old on the street in Duisburg in April and also committed the bloody act in a gym with four injured people. "Because of the demands and orders of the Islamic State, which called for killing its enemies. And to take revenge for millions of Muslims who were killed. I wanted to kill as many people as possible," says the 27-year-old defendant, a Syrian.
The first time, however, he went home when he heard sirens and refrained from attacking any more people. The second time he only spared women and stabbed all the young men he came across in the gym. He didn't know any of his victims.
But he was tired from fasting. That's why he abandoned his intention to wait at the crime scene for the first police officers to arrive and attack them. For the same reason, he didn't realize his idea of ​​opening a second gym.
"Wanted to do more deeds"
"I wanted to do more deeds so that if I was killed, I would die as a martyr," he says. Even though he saw a photo of himself online, he stayed at home and put a knife next to him to wait for the police. "I wanted to take them on, but they came while I was sleeping and sent a police dog."
After the 35-year-old was killed on April 9th ​​in Duisburg, he continued to spread an IS article on his Facebook account. He also admitted: "The Islamic State will remain. Its soldiers are expanding the battle fronts day by day until the whole "Earth becomes a single jihad field," it says. But this should not be understood as a confession of the crime, he says. He posted things like this almost every day.
When asked how the world should know why he committed the crimes, the defendant says: "It's enough for me if my God knows about me." The judge wants to know how he imagines his future. "My life will begin only after my death. I will continue my jihad until they stop declaring war on the Muslims."
27-year-old left Syria in 2015
The 27-year-old is charged with murder and three counts of attempted murder at the Düsseldorf Higher Regional Court. He left Syria in 2015 to avoid military service, came to Germany via the Balkan route and Austria, applied for asylum and received a residence permit. After two months in Menden in the Sauerland region, he came to Duisburg and after a few months was given an apartment in a refugee accommodation.
Since then, he has worked in Duisburg for about six months and attended a language course for about three months, but not regularly. That's why he was thrown out of the course. "I should have gone there eight hours a day." That was too much for him.
He got a job from the job center and worked as a temporary worker in a warehouse for a while. The rest of the time he didn't actually do anything. The judge wants to know why he only ever did his jobs for such a short time. "I was fired because I had no interest and showed no interest," he says.
It was only recently in Germany that he started to engage more intensively with religion on the Internet. His family was not very religious. He learned everything about early Islam on the Internet and read Wahhabi writings, books from the early days of Islam such as "Al Tawhid". He also read IS publications.
The father of the 35-year-old who was killed listened to everything as a co-plaintiff. And he just says: "My son was also a Muslim. Which god is he talking about? In my Koran it says: Whoever kills one person kills all of humanity. This bastard."
Source: Stern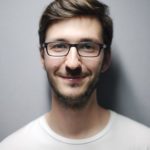 I have been working in the news industry for over 6 years, first as a reporter and now as an editor. I have covered politics extensively, and my work has appeared in major newspapers and online news outlets around the world. In addition to my writing, I also contribute regularly to 24 Hours World.