The Vice Chancellor speaks out, talks about anti-Semitism and the necessary solidarity with Israel. His message resonates enormously – which is probably due to the timing and tone.
With a video message against anti-Semitism and for solidarity with Israel, Vice Chancellor Robert Habeck (Greens) triggered an enormous response and a lot of support.
Chancellor Olaf Scholz (SPD) praised Habeck for his video speech. At a citizens' discussion in Mannheim, Scholz told a questioner who sharply criticized the work of Green Party ministers Habeck and Annalena Baerbock that the two were "doing a good job and making a lot of effort to keep the world together." He added: "For example, I think what Federal Minister Habeck has now done with his video on the Internet against anti-Semitism is a sign that you may not be entirely right."
The federal government's anti-Semitism commissioner, Felix Klein, also praised the "clear and prudent words". The former SPD Foreign Minister Sigmar Gabriel wrote on the short message service X (formerly Twitter): "A great speech at the right time." Israel's ambassador to Germany, Ron Prosor, told the "Tagesspiegel": "Courage, a moral compass and clarity mean leadership."
For the second time since October 7th, the day of the Hamas attack on Israel, Robert Habeck struck the right note "like no other in this federal government," wrote CDU vice-chairwoman Karin Prien.
Habeck wants to "unravel"
It is already Habeck's second video address on the Hamas terrorist attack on Israel on October 7th and its consequences, which had been viewed more than eight million times on the Internet portal X by the evening. The Ministry of Economic Affairs now even distributed it with English, Hebrew and Arabic subtitles.
There is too much confusion in the public discussion and he wants to help "unravel" it, Habeck prefaces his message. He denounces anti-Semitic attacks, describes the fear that Jews in this country are feeling again, and appeals: "We certainly often have too much outrage in our debate culture, but here we can't be outraged enough." Habeck demands "a tough political response," he calls for clearer distancing from Muslims in Germany, and he also criticizes "anti-Semitism in parts of the political left."
Habeck likes to address citizens directly with such messages, whether on Instagram or his ministry's X channel – he tries to explain his politics there without going through journalists. The current message comes at an interesting time: With its abstention from a UN vote on the Gaza war, Germany caused irritation in Israel, which Habeck does not address.
Not new, but clear
In terms of content, Habeck says what many German politicians have already said before him, but with his choice of words and tone he obviously hits a nerve. Habeck found "very clear words" that "one might have expected from the Interior Minister or the Federal Chancellor or the Foreign Minister," noted CDU foreign policy expert Armin Laschet on Welt. Habeck himself defended himself the morning before he left for a visit to Great Britain: "The Chancellor gives very big and categorizing speeches. And I believe that we cannot get enough of such contributions to the debate in these difficult times."
For some in Berlin, Habeck's appearance is the best chancellor's speech that was never given. Olaf Scholz (SPD) spoke out about the Hamas terrorist attack in two government statements in the Bundestag. In terms of content, there are no major differences to the Vice Chancellor: Scholz also strongly condemned anti-Semitism in Germany, called for a tough response to it and clearly sided with Israel. But rhetorically and emotionally he doesn't come close to Habeck. It is a criticism that Scholz has had to live with since the beginning of his term in office. This is particularly serious in moments like these, which trigger shock, anger and fear among a large part of the population.
Scholz doesn't want to bend. "I am what I am" is his motto. In addition, he also has less legroom in terms of content than Habeck, who assured Israel of "unrestricted solidarity" in a first video a few days after the Hamas attack. That didn't go down well in the Chancellery. The then Chancellor Gerhard Schröder (SPD) had also promised the USA "unrestricted solidarity" after the terrorist attacks of September 11, 2001 – and was unable to keep it. This ended when US troops invaded Iraq. Scholz prefers to stick with "unwavering solidarity", true to the motto: You don't know what's to come.
Open words also abroad
In any case, shying away from geopolitical questions is not Habeck's thing. Even as Green Party leader, he called for arms deliveries to Ukraine in May 2021, long before the large-scale Russian attack, and almost two years later expressed "deep shame" that these had come too late. His position as Vice Chancellor gives him access to high-ranking conversation partners when traveling abroad, but like his party colleague and Foreign Minister Annalena Baerbock, he is not always concerned with diplomacy. At the end of his trip to Turkey last week, Habeck called the Turkish justice system an invitation for corruption, and he made clear differences with the local government over the Gaza war.
The conceptual, outlining the broad lines, often interwoven with personal anecdotes, sometimes flippant, sometimes emotional, is something that Habeck, the author of several books, is capable of. In the weeks after the Russian attack on Ukraine, he conveyed the federal government's course more successfully than others and became one of the most popular ministers.
But a swapped number or a strange wording is enough to spark a debate about his expertise as economics minister. And Habeck's credit includes not only more or less concise analyses, but also the highly unpopular heating law, with which even his party colleagues accuse him of making strategic mistakes in view of the funding, which has been unclear for a long time. Charisma is a double-edged sword in German politics.
Source: Stern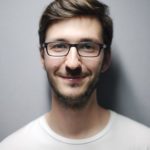 I have been working in the news industry for over 6 years, first as a reporter and now as an editor. I have covered politics extensively, and my work has appeared in major newspapers and online news outlets around the world. In addition to my writing, I also contribute regularly to 24 Hours World.