In just under ten minutes, Vice Chancellor Robert Habeck hits a note in his video that is well received. This is how the press assesses Habeck's message on anti-Semitism and the necessary solidarity with Jews.
With a video message against anti-Semitism and for solidarity with Israel, Vice Chancellor Robert Habeck triggered an enormous response and received a lot of support. The Federal Government's Anti-Semitism Commissioner, Felix Klein, praised the "clear and prudent words". Israel's ambassador Ron Prosor commented on the video in the "Tagesspiegel" with the words: "Courage, a moral compass and clarity mean leadership." And Chancellor Olaf Scholz also praised his deputy's speech.
Even the opposition was impressed. Habeck struck the right note "like no one else in this federal government," wrote CDU vice-chairwoman Karin Prien.
Robert Habeck wants to "unravel" with his video

It is already Habeck's second video address on the Hamas terrorist attack on Israel on October 7th and its consequences, which had been viewed almost ten million times on the Internet portal X by Friday morning. The Ministry of Economic Affairs now even distributed it with English, Hebrew and Arabic subtitles.
This is how the press assesses Habeck's new statement against anti-Semitism:
"Ludwigsburg district newspaper": "Almost 80 years after the Holocaust and at a time when attitude and solidarity with fellow Jewish citizens are more in demand than ever before, but at the same time many people are torn about their view of the events in Israel and Gaza "There is an urgent need for guardrails. Habeck draws them consistently, for the left, for the right, for Muslims in Germany – but also for the majority of society."
"Straubinger Tagblatt/Landshuter Zeitung": "Robert Habeck is not Chancellor and not Head of State. The Green is responsible for the economy and climate protection and is 'just' Vice Chancellor. Nevertheless, with his 'thoughts' that he expressed on social media, he has an important, big and state-supporting speech "Some people talk about a speech on the state of the nation that they would have liked to have heard from Olaf Scholz."
"New Osnabrücker Zeitung": "His clear words, his differentiated classification and his clear moral compass of current German responsibility strike exactly the tone that the country needs now. He wants to untangle the confused debate in Germany about the situation in the Middle East as best as possible, says Habeck, describing the motivation for his video. And in just under ten minutes it proves once again that speaking well is half the battle of governing, at least."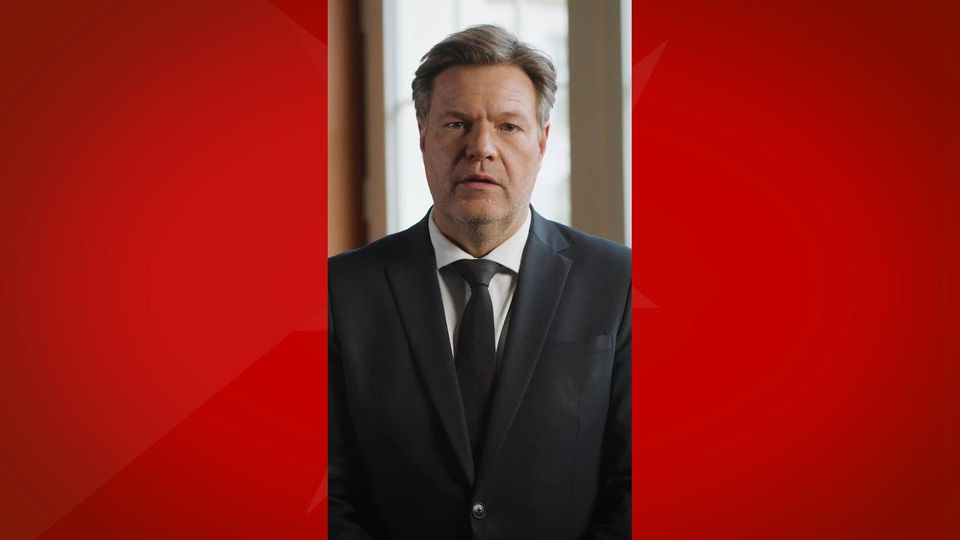 "Allgemeine Zeitung" (Mainz): "The Green Party politician, who was vilified as a political actor, turned out to be a clear-talker in the major conflicts of our time. In nine minutes and 40 seconds, he set things right that had been completely out of place due to Germany's shameful abstention in the UN General Assembly."
"Kölner Stadt-Anzeiger": "The Vice Chancellor gets involved. He explains, classifies, draws clear lines. It's good that he did that. And it's important. Robert Habeck said what needs to be said. He's not the only government representative who did that. But his demeanor was particularly clear."
"Südwest Presse" (Ulm): "His message: This is not the Green climate minister speaking. This is a statesman who is not afraid of stating uncomfortable facts. In doing so, he is building on the beginning of his government, when the super-pragmatist put green beliefs aside in surveys in the face of energy shortages most popular politician and critics were jealous of his communication style."
"Augsburger Allgemeine": "Olaf Scholz will have to ask himself why he has not yet expressed himself with this decisiveness and why he is not able to offer citizens the orientation that they obviously expect."
"Hannoversche Allgemeine Zeitung": "The Middle East is burning, the debate about Israel is endangering the already unstable social peace in Germany. Every intelligent contribution to the debate is important. And if someone can do something better or maybe just comes at a good time, that can only be a good thing. One A government that doesn't see itself as a team in times like this would have lost anyway."
"Rhein-Zeitung" (Koblenz): "Habeck is now doing what no one else can quite manage to do in traffic lights – he is leading. With empathy that so many in this country seem to have lost. And that with an existential question for coexistence in Germany. Habeck shows this At the same time, how blatant the gap is that is currently opening up in terms of top politics."
"Frankfurter Allgemeine Zeitung": "Even democratic post-war Germany did not manage to completely eradicate hatred of the Jews and their state; it remained on the right and left ends of the political spectrum. But it has never flared up as much as it does now. That is because it is massive has received reinforcement from outside: the anti-Semitism that migrants from the Arab world brought and are bringing with them. […] Anyone who celebrates massacres of Israelis and threatens fellow Jews has no place in Germany. It's good that a leading Green party is now saying this clearly. But it remains to be seen whether the big words are followed by corresponding actions, not least when it comes to deportations."
Source: Stern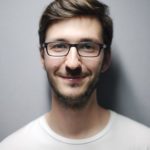 I have been working in the news industry for over 6 years, first as a reporter and now as an editor. I have covered politics extensively, and my work has appeared in major newspapers and online news outlets around the world. In addition to my writing, I also contribute regularly to 24 Hours World.