In the dpa interview, Central Council President Josef Schuster speaks about the mood of Jews in Germany after the terror in Israel on October 7th – and about a misguided historical comparison.
When incendiary devices flew towards a synagogue in Berlin recently after Hamas' terrorist attack on Israel, the Jewish community warned: "85 years after Kristallnacht, synagogues in Germany's capital are set to burn again." Is that an exaggeration? Questions to the President of the Central Council of Jews in Germany, Josef Schuster.
Question: In your opinion, are there historical parallels today to the Nazi pogroms of November 9, 1938?
Answer: Yes and no. Yes, it was an arson attack on a synagogue that speaks to historical trauma, and that is real. No, because in 1938 the whole thing was a state-controlled pogrom. Thank God there is no talk of that in Germany today. From the political side there are now very clear statements for Israel and for Jewish life in Germany, and from the state side there is the best possible protection for Jewish institutions. That makes the essential difference.
Question: The Israeli UN ambassador has pinned a yellow star on himself. Since the Hamas attack, there has been talk of the murder of the most Jews in one day since the Shoah. Do you see a danger that the uniqueness of the Holocaust will be relativized?
Answer: Here too we have to differentiate. The statement that this is the largest massacre of Jews since the Shoah is correct. After the Shoah, there was international agreement that something like this should never happen again. If more than 1,400 Jews are murdered, violated or kidnapped in one day, then that is a turning point. On the other hand: I have little understanding of pinning the yellow star, despite all the drama of the situation and the difficult attitude of the UN. This goes in the direction of relativizing the Shoah.
"The concern about terrorism is there"
Question: Many Jews report fears and uncertainty in Germany. What is the mood like?
Answer: There is a lot of uncertainty, there is also fear. Some of it is not really tangible. I also think that the fear that is spreading now is rather abstract. Yes, in Berlin I see bigger problems, for example in Neukölln. As a Jew, I wouldn't want to run there today either. But this cannot be generalized across the whole of Germany. The fact is that the Jewish institutions and synagogues have been well protected in terms of personnel and technology since the attack by a right-wing extremist on the synagogue in Halle in 2019. Nevertheless, there is this abstract threat of terror. And the fear of terrorism is there."
Question: There is no lack of distancing and solidarity addresses from the political side. Do you also feel solidarity from society?
Answer: Yes, that is very noticeable. This was very clear after the attack on Israel on October 7th, but even now. We receive letters and calls. This compassion is quite remarkable. However, there is a change in the social mood that was foreseeable and yet depressing: At the beginning the mood was very pro-Israel and for Israel's right to self-defense. Now, as was to be expected, there are also unpleasant images in Israel's defensive battle. What is forgotten is that Hamas deliberately uses the civilian population as a shield to provoke these images.
Question: You yourself have sharply criticized the Israeli government in the past. Is such criticism of Israel still possible in times of war?
Answer: In my opinion, criticism of the policies of the government of the State of Israel is still possible. However, the change to the legal system in Israel that I criticized is not an issue at the moment. Nobody cares about that at the moment.
Schuster: There are no ideas on how to resolve the conflict on German roads
Question: The fact that Jewish institutions now have to be additionally secured is a depressing symbol. Do you see any possibility of reducing this in the future?
Answer: Yes, it can return to normal. This protection creates a feeling of security and gives Jewish people the opportunity to visit Jewish institutions. I also think it's wrong to say that police protection for kindergartens is bad for the children. For the children, the police officers are friends and they do not find them threatening. They are a safety factor for parents. I think these measures are absolutely right. I hope that we can drive them back as soon as possible. The pipe dream is that no security measures should be necessary for Jewish institutions. But that will remain a pipe dream for a long time, I'm afraid.
Question: How could the social conflict between people of Jewish religion and people of Palestinian origin in Germany be pacified?
Answer: There would be a key, but unfortunately a lot has been installed in the last three weeks. I would have liked the Muslim associations to have clearly condemned Hamas. Unfortunately we heard very, very little from there. The reference to the historical context is also wrong: there can be no historical context for terror. If Turkish President Recep Tayyip Erdogan also incites hatred of Israel, then I too lack ideas on how to resolve the conflict on German streets – other than for the German constitutional state to use all available measures. Anyone who does not have a residence permit and engages in anti-Semitic agitation must be deported. Anyone who has a residence permit or a German passport must be prosecuted and severely punished.
About the person: Josef Schuster (69) is a doctor and has been President of the Central Council of Jews in Germany since 2014.
Source: Stern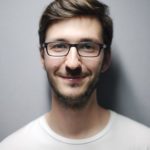 I have been working in the news industry for over 6 years, first as a reporter and now as an editor. I have covered politics extensively, and my work has appeared in major newspapers and online news outlets around the world. In addition to my writing, I also contribute regularly to 24 Hours World.