Is Ukraine ready for accession negotiations with the EU? The boss gets an idea of ​​the situation on site. And she shows quite clearly where she thinks the journey should go.
According to EU Commission President Ursula von der Leyen, Ukraine almost completely meets the requirements for EU accession negotiations. "You are already well over 90 percent of the way behind you," said von der Leyen in a speech to the Ukrainian parliament Rada during a visit to Kiev. Much greater progress has already been made than could be expected from a country at war.
"You are waging an existential war and at the same time you are in the process of fundamentally reforming your country," said von der Leyen after a meeting with Ukrainian President Volodymyr Zelensky. Ukraine has achieved many milestones. Von der Leyen mentioned reforming the justice system, curbing the influence of oligarchs and combating money laundering. "This is the result of hard work and I know that you are working to complete the remaining reforms."
Sixth visit to Ukraine since Russian invasion
The Commission President arrived in the morning on her sixth visit to Ukraine since the Russian attack a good 20 months ago. Next Wednesday she will present the report on Ukraine's reform progress in Brussels. On this basis, the heads of state and government of the European Union want to decide in December whether accession negotiations should begin with the government in Kiev. The EU made Ukraine a candidate for membership last year, a few months after the Russian invasion.
Zelenskyj speaks of a "historical moment"
With a view to the accession negotiations, Zelensky said the visit took place at a "historic moment". "This decision will play a key role in history not only for Ukraine, but also for the whole of Europe." The Ukrainian President had already greeted von der Leyen at the train station, which is rather unusual for such visits. Together they then awarded medals to railway employees.
Already on the way to Kiev, the EU Commission President told journalists that she wanted to assure Ukraine, which was attacked by Russia, "that we are firmly on their side" and give them "encouragement and encouragement." The Commission President and former Federal Defense Minister also pointed out the dangers of the journey. "Whenever I drive to Ukraine, there is of course a certain feeling of tension because it is a war zone." As always, von der Leyen took a special train from Poland to Kiev. Flights over Ukraine are still not possible.
Candidate for EU membership since last summer
The 27 EU states must decide unanimously to begin accession negotiations. There should be a positive vote if Ukraine has met seven requirements. Commission circles recently said that Ukraine had made great progress, but that it would probably not yet be possible to fully assess all seven requirements as being met. It is therefore likely that the EU states will be recommended to decide to start accession negotiations, but to set the first negotiation date only after all reform requirements have been met.
In this way, the EU Commission would also accommodate all those EU states that are of the opinion that progress in the EU accession process should be completely performance-related. They argue that there could be great frustration, especially in the candidate countries in the Western Balkans, if the approach based on reform progress is now deviated for political reasons.
They are opposed primarily by Central and Eastern European states that see the start of negotiations as a necessary geopolitical investment and argue that the hope of joining the EU is also a motivating factor in the fight against the Russian attackers.
Reforms should enable expansion
In principle, many in the EU are of the opinion that the admission of large countries like Ukraine can only be a success if there have been internal reforms beforehand. The decision-making processes in the area of ​​foreign policy, for example, are already sometimes very cumbersome because the principle of unanimity generally applies.
Source: Stern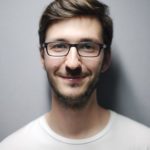 I have been working in the news industry for over 6 years, first as a reporter and now as an editor. I have covered politics extensively, and my work has appeared in major newspapers and online news outlets around the world. In addition to my writing, I also contribute regularly to 24 Hours World.