Four weeks after the start of the Gaza war, the question of what happens next is becoming more and more common. Israeli Prime Minister Netanyahu has clear ideas, at least when it comes to security.
Israeli troops are leaving a path of destruction in Gaza in the fight against Hamas, which rules there. Entire neighborhoods are in ruins. There is no end in sight. On the contrary. Four weeks after the start of the war, Israel's Prime Minister Benjamin Netanyahu made it clear that his country wanted to maintain military control over the area, which had been sealed off for years, for an indefinite period of time. "We've seen what happens when we don't have them," Netanyahu said in an interview with US broadcaster ABC.
It was the first time that Netanyahu had publicly commented on a possible post-war perspective for the coastal strip with more than 2.2 million inhabitants. Around 18 years after the withdrawal of Israeli troops, many people in Gaza fear a new occupation. And they could be right.
Expert: Buffer zone in the north is conceivable
It is one of several possible scenarios, says Kobi Michael from the Israeli Institute for National Security Studies (INSS). However, he considers it unlikely that Israeli soldiers would be stationed within the coastal strip, but rather at the external borders. Where these might be after the war is uncertain. "It is realistic that large parts of the north will become a buffer zone after the war," says Michael, confirming the fears of many displaced people in Gaza that they may never be able to return to the northern part of the coastal strip.
"It must be possible for Israel's military to come in and out again at any time – like in Jenin and Nablus," says Michael. Deadly raids by the Israeli military regularly take place in the two cities in the occupied West Bank. They are considered strongholds of terrorist groups. This should also be possible in the Gaza Strip after the devastating massacre by Hamas terrorists on October 7th, says Michael.
Desire for a two-state solution
A few weeks ago, US President Joe Biden warned of a renewed occupation of the Gaza Strip. This would be "a big mistake," he said. In addition to Biden, Western allies are pushing for progress on a two-state solution that includes an independent Palestinian state alongside Israel. According to Foreign Ministry Annalena Baerbock, "practical steps" will be discussed at a meeting of G7 ministers in Tokyo.
In this scenario, the Gaza Strip would become part of a separate Palestinian state along with the Israeli-occupied West Bank. President Mahmoud Abbas's Palestinian Authority (PA), which rules in the West Bank, would also take over the area on the Mediterranean. Hamas, which is classified as a terrorist organization by the EU and the USA, drove the PA out of the area in 2007 after bloody fighting.
At the weekend, after a meeting with US Secretary of State Antony Blinken, Abbas signaled his willingness to take "full responsibility" for the Gaza Strip, but only as part of a "package" with a comprehensive political solution also for the West Bank and East Jerusalem.
Resistance to the two-state solution
The vision is met with widespread rejection in Israel's government. More than 700,000 Israeli settlers now live in the occupied West Bank and East Jerusalem, including several members of the most right-wing government in Israeli history. Several ministers also advocated weakening Abbas's PA, which was already in crisis.
There have been no serious negotiations between Israel and the Palestinians since 2014. In the past, rapprochements had repeatedly been made more difficult by Palestinian attacks and Israeli settlement construction. "The scenario of a two-state solution is the least realistic after the war," says Michael. Perhaps that will change in the distant future, "with new governments on both sides."
It could also be difficult to rally sufficient support behind Abbas within the Palestinian population. Large parts of the population have been in favor of his resignation for years. The fact that Abbas, who has not been legitimized through elections for decades, returns to the Gaza Strip with the help of Israel would be an affront to many Palestinians.
Arab (still) allies could take over
According to Michael, a takeover of the Gaza Strip by a coalition of Israel's Arab allies would be a conceivable scenario. Countries that have normalized their relations with Israel in recent years would be eligible. He names the Arab Emirates, Morocco and Jordan as potential candidates.
However, it remains questionable how long Israel's partners will remain partners. The mood in the Arab region is changing a little more with every day of the war. Blinken warned Israel not to alienate its Arab friends. Otherwise there would be no more "partners for peace" after the war. The Jordanian Prime Minister, Damit al-Khasawneh, drew a "red line" if Israel were to consider expelling the Palestinians from the Gaza Strip, calling it a "declaration of war."
"There is no way back"
Michael Milshtein from Reichman University believes that post-war cooperation with Israel's Arab partners is essential. They could also play a role in establishing a new Palestinian administration. "For example, high-ranking Fatah members, heads of non-governmental organizations, representatives of Arab states and members of influential families," says Milshtein. However, the foundations for a merger would have to be laid promptly. It is crucial that there is no vacuum for new extremist forces after the war.
Milshtein believes it is unlikely that the fighting will end in the near future. "It's difficult to say when the war will be over." The government's ambitious goal is to "completely eliminate Hamas." This will take as much time as necessary. "The ideology cannot be destroyed, but the military capabilities can be destroyed," says Milshtein. Without this success, Israel will not stop. "There is no way back."
Source: Stern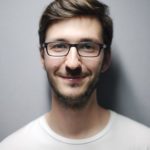 I have been working in the news industry for over 6 years, first as a reporter and now as an editor. I have covered politics extensively, and my work has appeared in major newspapers and online news outlets around the world. In addition to my writing, I also contribute regularly to 24 Hours World.