Fees too low, too much bureaucracy: the pharmacists are drawing attention to their situation. They don't speak well of the Federal Minister of Health – and they get support from politicians.
In protest against the poor economic situation, many pharmacies in northern Germany remained closed on Wednesday. At a central rally in Hanover, pharmacists from Lower Saxony, Bremen, Hamburg, Schleswig-Holstein and Mecklenburg-Western Pomerania demanded an increase and a regular review of fees. The rally was the start of regional protests across Germany throughout November.
"We haven't had a fee increase for ten years, we're running out of costs," said Berend Groeneveld, chairman of the Lower Saxony State Pharmacists Association. According to him, just over 3,000 men and women took part in the rally in downtown Hanover.
Due to a law introduced on February 1st, pharmacies would have to pay a deduction to the statutory health insurance companies. As a result, the fees for the pharmacies are nominally at the level of 2004, said Groeneveld.
Lauterbach's legislative proposals criticized
Groeneveld criticized, among other things, a proposed law by Federal Health Minister Karl Lauterbach (SDP). He wants branches not to be forced to offer full emergency services, have a laboratory or prepare recipes in the future. "This is supposed to make things easier for pharmacies, it's supposed to give us more elbow room when it comes to supplying people, but it results in more bureaucracy," he said.
According to Groeneveld, the contact person for the fee claim is Federal Economics Minister Robert Habeck (Greens), who is responsible for the drug price regulation. He did indicate that he understood the pharmacists' demands. "He would like to get rid of the problem and pass it on to Mr. Lauterbach," said Groeneveld.
The discussions between Lauterbach and the pharmacists' associations have so far had no result. If the Federal Minister of Health gets his way, the number of pharmacies will fall even faster. His proposal for relaxed requirements for new pharmacy branches will also not work, said Groeneveld. "In a location where a pharmacy has once been lost, a new one will not be created, even under easier conditions."
Pharmacy death as a warning signal
Lower Saxony's Health Minister Andreas Philippi (SPD) said the death of pharmacies was a warning signal for him at the rally: "Pharmacies are reaching their limits economically." An adjustment to the fees charged by pharmacies is urgently needed. "This is the only way to continue to guarantee the good supply of medicines – which we still have despite delivery bottlenecks in Germany," said Philippi. He also criticized his party colleague Lauterbach's plans for a "light pharmacy". This will not improve the supply situation for the population.
A spokesman for the umbrella association of statutory health insurance companies said that the pharmacy receives three percent of the pharmacy purchase price in addition to the fee from the health insurance companies, meaning that the remuneration increases from year to year. There are also further increases, such as the documentation fee or the remuneration for emergency services: "We see no objective reason for additional increases in fees for pharmacies." The remuneration paid to pharmacies by statutory health insurance funds increases every year due to the ever higher prices for individual medicines.
According to the latest figures from the Federal Association of German Pharmacists Associations (ABDA), the number of pharmacies in Germany continues to decline and at the end of October it was at its lowest level since 1979 at 17,733 pharmacies. In the first nine months of this year, 335 pharmacies closed.
Source: Stern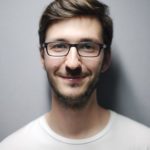 I have been working in the news industry for over 6 years, first as a reporter and now as an editor. I have covered politics extensively, and my work has appeared in major newspapers and online news outlets around the world. In addition to my writing, I also contribute regularly to 24 Hours World.