The coalition wants to strongly support the industry with the electricity pact. This is good news for the economy. It is less good for consumers.
Phew, the industry can breathe a sigh of relief. She prevailed. The electricity price package that the traffic light coalition has quietly negotiated is a hit for them. It will give them a financial advantage of around ten billion euros in the coming year alone.
The electricity tax will be reduced from 2024, falling from 1.537 cents per kilowatt hour to 0.05 cents. This means doubly good news for the economy: Firstly, their electricity bills will fall to a more competitive level. Secondly, the tax cut works automatically, i.e. without any additional complex forms, which entrepreneurs have been suffering from for a long time.
Within Europe, the electricity price package will definitely advance the German economy. With – on paper – 26 cents per kilowatt hour including taxes and duties, we have so far been in the middle range. France was the price leader with 15 cents, Denmark was at the bottom with 44 cents. It is questionable to what extent the global competitive situation will ease as a result of the electricity package. Many countries subsidize their industrial electricity prices even more than the Germans. In China and the USA the kilowatt hour is eight cents.
Now it's not the case that German industry always has to pay the 26 cents. The state has also made significant investments in the past. As a result of the current "peak compensation", around 500,000 companies in the manufacturing sector that pay more than 1,000 euros in electricity tax per year have been entitled to a tax refund of up to 90 percent.
Electricity pact for industry: Hardly any taxes, hardly any levies

The approximately 350 German companies that are particularly energy-intensive and competitive have been given even greater relief; some of them are completely exempt from taxes and duties, so that they hardly have to pay more than the purchase price for electricity. For them, the current "electricity price compensation" will be extended by five years, which will exempt them from the costs incurred in electricity generation for CO2 emissions trading. This will cost taxpayers around three billion euros in 2023. Previously they had to pay a deductible, which will soon be eliminated. For the 90 extremely electricity-intensive companies there will be even greater compensation for another five years – also without a deductible.
That all sounds great – just not for consumers. The electricity bill will not ease for them, on the contrary. Consumer advocates have long been calling for electricity taxes on household electricity to be reduced as well. But that is not on the agenda.
In contrast, the Federal Ministry of Economics has just announced new, higher network fees. These fees, which network operators collect in order to maintain and expand the infrastructure, now make up almost a quarter of the price of electricity. Average private households will have to pay almost eleven percent more for this from next year. It's not fair.
It may be that smaller companies will not now have to pay to relieve the burden on large corporations, as experts feared in the debate about Habeck's idea of ​​a fixed "bridge electricity price". In any case, consumers pay through their taxes and duties. It's time for an electricity package for them too.
Why should they pay more electricity taxes than required by the EU if the industry doesn't have to? In any case, cheaper household electricity would stimulate consumption – and perhaps also bring a new spring to the German e-car industry.
Source: Stern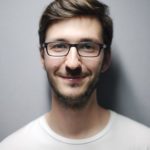 I have been working in the news industry for over 6 years, first as a reporter and now as an editor. I have covered politics extensively, and my work has appeared in major newspapers and online news outlets around the world. In addition to my writing, I also contribute regularly to 24 Hours World.