Among his Democratic colleagues, Joe Manchin is seen as a guarantee of frustration. When it comes to important votes, the senator from West Virginia has been as reliable as April weather. But the pain of separation will set in – and it will be intense.
Senator Joe Manchin from West Virginia has a reputation for seeing the party line as a travel recommendation rather than a route. He repeatedly blocked important Democratic legislative proposals and caused frustration for his namesake in the Oval Office.
But if you put your ear to the doors of democratic back rooms on Thursday evening, you might have heard the muffled popping of corks. The reason: Manchin, probably the most controversial Democrat in the US Senate, has announced that he will not run again in 2024.
However, the bubbly shouldn't sparkle for long. For good reason.
Dangerous mediocrity: the ambivalent Mr. Manchin

Manchin always knew the value of his nod and was not afraid to use that power. With his ideological jumping rope, he repeatedly torpedoed important progressive legislative proposals and essentially had the right to veto them. After all, the Democratic Senate majority has been so thin since 2020 that Vice President Kamala Harris had to tip the scales at times. Although the Democrats were able to gain a net Senate seat in last year's midterm elections, their majority of 51 to 49 is still very vulnerable to revolts.
"I have never cared about where good ideas come from, and I never blame either side for creating a problem, nor do I believe that only one side can solve it," Manchin said in his four-minute speech on Thursday , farewell statement published on X. What sounds like a rare willingness to compromise by Washington standards cost his party a lot of nerves.
For example, as chairman of the powerful Energy Committee, Manchin forced President Joe Biden to drastically cut his hundreds of billions of dollars in climate plan. Manchin, who grew up in a community of 400 people dominated by coal mining, never made a secret of his love for fossils and founded a coal company himself, which his son now runs.
In the end, however, it was his decisive vote that secured Biden's green legacy – albeit in a slimmed-down form.
Manchin's ruby ​​legacy

Because this is also true: Manchin is one of the few mediators between the camps. And in contrast to the House of Representatives, the Senate has retained a last shred of willingness to compromise. Manchin's Washington houseboat, named "Almost Heaven," serves as a meeting place for senators from both factions.
"Although he often went against his party, Manchin was generally a reliable voice for the Democratic caucus," Jay Townshend, a nonpartisan political consultant, told US magazine Newsweek. In the end, it doesn't matter whether Manchin more often played the moderate Democrat or the left-wing Republican – his ex-colleagues will still cry for him. Better an unreliable partner than no partner at all.
Next November not only will a new president be elected, but also a third of the Senate. Because Manchin will not be running for re-election at the age of 77, a "real" Republican will almost certainly succeed him – Trump won West Virginia in 2020 by around 39 percentage points. Manchin, who governed his now ruby-red home state as governor between 2005 and 2010, was the Democrats' only chance of appointing one of the two senators. Even if Biden stayed in office and everything in the Senate remained the same except for Manchin's departure, the tolerance for error would be zero from now on. Without a Senate majority, the new government would be paralyzed. If the Conservatives gained just one seat, they would be in the majority. If Trump wins the election, the Republicans wouldn't even need that. No matter what happens, the Democrats will want their stubborn former colleague back in a year at the latest.
However, the gloomy outlook is only one reason why, according to media reports, Majority Leader Chuck Schumer is said to have urged his politically ambivalent colleagues to run for the Senate again. Because withdrawing from the Senate is not the worst thing Manchin could do to his party.
Flirting with "No Labels": Is the end just the beginning for Joe Manchin?

One can only speculate as to why Manchin is taking his hat off. It is doubtful that, as he approaches 80, he just wants to retreat to the veranda at home in a rocking chair and enjoy the evening of his life while sipping lemonade. Perhaps he simply believed that he would not be able to hold onto his seat in 2024 anyway. But one thing is certain: in the second half of his "farewell statement" he definitely switches to campaign rhetoric.
After his time in the Senate, he wants to travel around the country and see "if there is interest in creating a movement that mobilizes the middle and brings Americans together." Some (but by no means all) of what Manchin brings to the table with his engaging, sonorous manner comes from the conservative test tube. But unlike many Republicans in the Trump era, he is not agitating against a political enemy. In any case, the USA is not as divided as Washington would have us believe. After all, you still share the same values. You might think he doesn't want to be stamped.
There have long been rumors that Manchin himself could run for the White House. Neither for the left nor for the right, but as a candidate from the center, for the centrist "No Labels" movement. According to its agenda, the organization stands, among other things,reducing health care costs, denying entry to undocumented immigrants and protecting but regulating gun rights – an ideological potpourri. A political mythical creature in the USA in 2023: a party without extremes, neither ultra-conservative nor left-liberal, just the golden mean. At least that's the idea.


2024 presidential election
Mike Pence ends his candidacy – these Republicans want to move into the White House


It is known that the movement wants to nominate a presidential candidate. The leadership wants to announce who that is at the beginning of 2024. Manchin is no insider tip, as he has appeared several times at no-label events. Experience has shown that third-party candidates in the USA have absolutely no chance of winning the Oval Office. However, they can stir up a lot of dust. Because the votes that an unlabeled Joe Manchin would get in the election would largely come from moderate leftists. Given the already disastrous poll results, Biden cannot afford to lose voters who are considered safe. In other words, if Manchin ran for No Labels, he would be playing into Trump's hands.
There are "no Republican or Democratic challenges. These are American challenges," Manchin said in his video message. The truth is: the longing for unity is actually there. The only question is whether this is still possible, when willingness to compromise has increasingly become a synonym for betrayal and the path to the "common ground", the common denominator, is mined from left and right.
Sources: ""; ""; ""; ""; ""; ""; ""
Source: Stern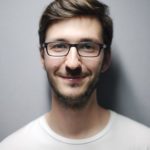 I have been working in the news industry for over 6 years, first as a reporter and now as an editor. I have covered politics extensively, and my work has appeared in major newspapers and online news outlets around the world. In addition to my writing, I also contribute regularly to 24 Hours World.