Ukraine's NATO membership should no longer be postponed, says former NATO chief Anders Fogh Rasmussen. He suggests a partial admission – also as a signal to Russia.
Former NATO chief Anders Fogh Rasmussen proposes that Ukraine join the transatlantic military alliance without the territories occupied by Russia. By leaving out the occupied territories in the south and east of the country, the risk of an open conflict between Russia and NATO would be reduced, the Dane told the British Guardian. Partial accession and the associated commitment of allied partners to provide assistance "would deter Russia from attacks on Ukrainian territory within NATO" and thus enable the Ukrainian armed forces to concentrate on front-line fighting away from the heartland, according to excerpts from the interview provided to the Guardian. published on Saturday.
This step would not symbolize a freezing of the conflict between the aggressor Russia and Ukraine, emphasized Rasmussen, who was NATO Secretary General from 2009 to 2014. Moscow must understand that Ukraine cannot be prevented from joining the alliance.
Ukraine has been defending itself against the Russian war of aggression since February 2022 and is receiving unprecedented levels of Western arms aid. The aim of the Ukrainian armed forces is to liberate the four regions of Luhansk, Donetsk, Zaporizhzhia and Kherson annexed by Russia but only partially controlled from the occupation and to recapture the Black Sea peninsula of Crimea, which was annexed in 2014.
"We need a new European security architecture"
"The time has come to take the next step and invite Ukraine to join NATO," said Rasmussen. "We need a new European security architecture in which Ukraine is at the heart of NATO." As the most battle-hardened army in Europe, the Ukrainian military also offers advantages for its allies, especially since the country can serve as a bulwark against an aggressive Russia.
Various experts and alliance politicians have long been warning against admitting Ukraine in the current phase of the conflict, because otherwise the military alliance could be drawn directly into the war and the obligation to provide assistance under Article 5 of the North Atlantic Treaty could be triggered. This stipulates that the alliance partners undertake to provide assistance in the event of an armed attack against one or more of them. In the event of partial accession of Ukrainian regions, this would mean that all allies would have to help the country if, for example, Russia were to attack the capital Kiev again.
Source: Stern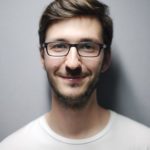 I have been working in the news industry for over 6 years, first as a reporter and now as an editor. I have covered politics extensively, and my work has appeared in major newspapers and online news outlets around the world. In addition to my writing, I also contribute regularly to 24 Hours World.