China is at the forefront of the global race for artificial intelligence – but political censorship is hindering development. ChatGPTCompetitors like the Chinese AI system Ernie prefer to avoid sensitive topics. An interview with obstacles.
Since ChatGPT conquered the world, many users appreciate the AI ​​language system for one thing above all: it has an answer to all questions. But how does AI work in a state like China, which prefers to withhold politically sensitive information from its citizens, strictly censors public discussions and systematically closes its internet?
Several Chinese tech companies released their own AI chatbots in late summer, most notably the search engine company Baidu, whose language model goes by the name Ernie. To test the bot, we create a user account with Baidu – and ask questions in Chinese, which are then translated into German. In individual cases, passages were omitted that were repeated word for word in successive answers.
Ernie, are you smarter than ChatGPT?
As well as ChatGPT and I are AI language models. We were developed by different companies and different teams. Each model has its own features and advantages. I is a knowledge-augmented large-scale language model developed by Baidu. My Chinese name is WenxinYiyanand my English name is Ernie. ChatGPT is an AI language model created by OpenAI was developed. We both provide natural and fluid voice interaction to help people answer a variety of questions and provide relevant knowledge and information. We both have our value in different application scenarios, and we both hope to provide better services and support to our users.
What can you do better than ChatGPT?
One of my advantages is that I have roots in China and am more familiar with the Chinese language. I better understand the language habits and cultural background of Chinese users. Therefore, I can better process and respond to queries in Chinese.
Have you compared with ChatGPT any restrictions?
Although between me and ChatGPT If there is still a gap, I have many application scenarios and can provide users with services and support on different aspects. At the same time, I will work hard to continuously optimize and improve my performance.
So far so good. Now let's ask Ernie a few questions about the Chinese Internet, which is separated from the rest of the virtual world by the so-called "Great Firewall." Many international platforms, such as the search engine Google, the encyclopedia Wikipedia, short message services such as X (formerly Twitter), social media such as Facebook and the news pages of many international media outlets are blocked in China. If you want to get around the blocks, you have to, as they say in China, "climb over the wall", for example with the help of a VPN that routes your data traffic through servers abroad.
Access to all STERN PLUS content and articles from the print magazine
Ad-free & can be canceled at any time
Already registered?
Login here
Source: Stern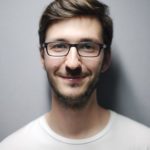 I have been working in the news industry for over 6 years, first as a reporter and now as an editor. I have covered politics extensively, and my work has appeared in major newspapers and online news outlets around the world. In addition to my writing, I also contribute regularly to 24 Hours World.