Insults, an attack and a fire: Anti-Semitic incidents are likely to occur again in Germany. More than ten thousand people take part in pro-Palestinian demonstrations.
Politicians have reacted with horror to recent anti-Semitic incidents in Germany. Papers laid out in front of the New Synagogue in Erfurt were set on fire. In Frankfurt am Main, three men were arrested for anti-Semitic insults. In various cities across Germany, more than ten thousand people took to the streets in pro-Palestinian demonstrations over the weekend.
Burning pieces of paper in front of the synagogue
In Erfurt, notes were set on fire in front of the New Synagogue on Sunday night. According to Thuringia's State Chancellery, people expressed their solidarity with Israel in the letters. The police temporarily arrested two drunk men from Libya, but they were released again. According to police, they were 22 and 25 years old. No one was injured, and there was slight soot on the steps of the synagogue, it was said.
According to Thuringia's Interior Minister Georg Maier (SPD), these are asylum seekers from Libya. "One has to assume that the synagogue was targeted." If the suspicion was confirmed, Maier spoke out in favor of expulsion.
Anti-Semitic insults
In Frankfurt, the insult to two Jews sparked outrage. According to police, the rabbi of the Frankfurt Jewish community and the member of the Dortmund Jewish community had come to the council meeting of the Central Council of Jews and were in front of a hotel on Saturday evening, one wearing a yarmulke, when the three suspects insulted them because of their religion. The police arrested the suspects, some of whom were heavily intoxicated. They are American football fans from Baden-Württemberg. The Jewish Community of Frankfurt announced that criminal charges had been filed.
Attack against Israeli
In Berlin, a 37-year-old Israeli who was distributing Star of David stickers was attacked and threatened in front of a restaurant on Saturday. However, according to the police, the owner disliked the display of the stickers in the restaurant. According to a police spokeswoman, he shouted "Not here!" A dispute developed in front of the shop. The man attacked the Israeli who was filming. He is said to have hit the camera and, according to the speaker, shouted: "I'll cut you up!"
Politicians are horrified
Bundestag President Bärbel Bas told "Bild am Sonntag": "We as a society did not see anti-Semitism or did not want to see it – whether in the cultural scene, on the Internet or in everyday life." Now he's breaking free without restraint. All social groups need to unite against this.
Against the background of anti-Semitic incidents at pro-Palestinian demonstrations, Federal Interior Minister Nancy Faeser (SPD) was fundamentally open to changing the criminal law. Quick sentences and actual convictions are important, she said on the ZDF program "Berlin Direkt". "If you have to change the criminal law to do this, then I'm in favor of it, but I would now first be in favor of the current criminal law actually being applied."
Several pro-Palestine demonstrations
In Munich, up to 5,500 people took part in a pro-Palestinian demonstration under the motto "Stop the war – freedom for Palestine" late on Saturday afternoon. The number was only reached during the course of the train, as the police announced on Sunday. The demonstration was largely peaceful. However, there were three reports of using prohibited license plates or glorifying crimes on posters.
According to police reports, more than 6,000 people took to the streets in Berlin on Saturday, demanding, among other things, freedom for Palestine. They therefore spoke of genocide with regard to Israel's actions in the Gaza Strip.
According to police reports, around 2,000 people came together for a similar demonstration in Wuppertal in North Rhine-Westphalia on Saturday. Around 100 participants gathered at a simultaneous pro-Israel rally in the city center, a police spokesman said. According to a dpa reporter, it remained peaceful, but the mood was emotional.
According to police, around 750 people took part in a "Peace and Justice in the Middle East" rally in Frankfurt on Sunday.
Source: Stern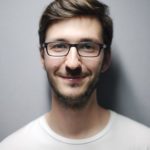 I have been working in the news industry for over 6 years, first as a reporter and now as an editor. I have covered politics extensively, and my work has appeared in major newspapers and online news outlets around the world. In addition to my writing, I also contribute regularly to 24 Hours World.