Can the failure of the EU ammunition plan for Ukraine no longer be averted? In Eastern Europe it is believed that the situation is not as bleak as Boris Pistorius portrays.
There are calls from Eastern Europe for decisive attempts to rescue the EU's ammunition plan for Ukraine, which is threatened with failure. If sufficient ammunition cannot be organized from our own warehouses and through our own new orders from industry, we should be prepared to buy from third countries, said Estonia's Defense Minister Hanno Pevkur in an interview with the German Press Agency. This is one of the possible solutions.
Pevkur pointed out that, according to EU foreign policy chief Josep Borrell, significant quantities of ammunition produced in the EU are delivered to other countries due to existing contracts. In his opinion, negotiations could be held with these countries in order to redirect the ammunition to Ukraine, which is being attacked by Russia. "The production is there," he said.
Pistorius expects the EU plan to fail
The Estonian politician responded with calls for the slow progress on the EU plan to deliver one million artillery shells to Ukraine by spring 2024. The German Defense Minister Boris Pistorius therefore declared on Tuesday on the sidelines of EU consultations that he would Expect failure. "The one million will not be reached. We have to assume that," said the SPD politician. The reason is insufficient production capacity.
At the same time, Pevkur made it clear that he does not think it is a good idea to force European defense companies to prioritize orders for Ukraine, as is being considered in some cases. The rule of law also includes accepting contracts, he said. If you use coercion, you will not achieve the desired result, but will ruin relations with third countries and with industry. The only option is to reach an agreement with these third countries that would stipulate that deliveries would be postponed by mutual agreement so that more missiles could then be sent to Ukraine.
Large quantities of ammunition go to third countries
Pevkur did not want to say which third countries he believed could be negotiated with because of the confidentiality of contracts. The EU Foreign Service initially did not comment on this either. According to Borrell, however, it is assumed that around 40 percent of production is currently exported to third countries.
The EU's progress in supporting Ukraine and aid plans for the future were the top topic on the agenda of a meeting of defense ministers in Brussels on Tuesday. On March 20, the EU states promised Ukraine that they would provide one million new artillery shells for the defensive war against Russia within twelve months. They should be organized from the stocks of the member states, but also through new joint procurement projects, and prevent shortages in the Ukrainian armed forces.
Print also from Latvia
According to figures from the EU Foreign Service, only around 300,000 of the promised artillery shells have been delivered so far. A further 180,000 or so have already been ordered through joint procurement projects.
The Latvian Defense Minister Andris Spruds had already made similar comments to Pevkur before the EU consultations. He called for "ambition and ambition" to achieve the goals set.
Source: Stern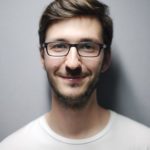 I have been working in the news industry for over 6 years, first as a reporter and now as an editor. I have covered politics extensively, and my work has appeared in major newspapers and online news outlets around the world. In addition to my writing, I also contribute regularly to 24 Hours World.