For some time now, the Russian authorities at the Finnish border have no longer been so careful with exit documents. The government in Helsinki is now closing the crossings. But that may just shift the problem.
They come from Somalia, Yemen, Syria and Turkey: migrants who arrive via Russia and apply for asylum in Finland. They don't have the necessary entry documents with them, but they usually have bicycles.
According to Finnish information, their number has increased significantly recently. The Finnish border guard registered 75 asylum seekers in southeastern Finland on Wednesday alone. That was more than in the entire previous week. Finland is now closing border crossings with Russia – and sees this as a kind of self-defense.
Reports from refugees
The Finnish government accuses Russia of allowing people to travel to Finland despite missing documents, unlike in the past. Prime Minister Petteri Orpo criticized on Tuesday that Russian border guards had even taken people to the border. President Sauli Niinistö said he had previously pointed out that Finland would have to expect so-called malice from Russia because of its NATO membership.
Asylum seekers confirmed Orpo's allegations. The Russian police asked him if he wanted to go to Finland and offered to help him, an asylum seeker told the Finnish news agency STT. At first he didn't dare to tell the truth. "We were scared," said the man, who only gave his first name, Can.
He flew from Turkey to St. Petersburg with a friend because a visa could be obtained quickly. A Russian army vehicle took him to a kind of police station between Vyborg and the Finnish border. There he was instructed to take a taxi.
Can said that it wasn't an ordinary taxi, but one that also transported bicycles. They would then have had to buy them. The chauffeur took them to just before the border and shouted after him: "You are expected." He suspected that the driver had apparently had an agreement with the authorities.
At the Joutseno reception center, four asylum seekers from Iraq told the newspaper Helsingin Sanomat that they had to pay between $100 and $400 for a bicycle, depending on how much money they had with them. The bikes were sold from a trailer on the side of the road. Five people from Somalia told the newspaper at the Nuijamaa border crossing: "The Russian border authorities don't allow you to walk, you have to have a bike."
Finland wants to close borders
The situation at the Finnish-Russian border has also spread on social media. The public broadcaster YLE and "Helsingin Sanomat" report that safe travel via Russia to the EU member state Finland is being advertised on Facebook and Tiktok in Arabic.
"Russia has opened Finland's eastern border to immigration. Everyone should tell their friends that this route is worth trying," said a video posted on Tiktok along with a map of the Finnish-Russian border crossings.
The Finnish government wants to put a stop to this and has announced that it will close the Nuijamaa, Imatra, Niirala and Vaalimaa border crossings, which are conveniently located near the Russian metropolis of St. Petersburg, for three months from midnight on Saturday. Asylum applications would be accepted at the border stations of Salla and Vartius, hundreds of kilometers further north.
Russia criticized the move. It is "an expression of the new dividing lines in Europe, which do not solve any questions, but – on the contrary – only create new problematic questions," said Foreign Office spokeswoman Maria Zakharova to the daily newspaper "Izvestia".
Similar situation in Estonia
On Thursday, Estonia also reported migrants at the Russian border without valid documents. Interior Minister Lauri Läänemets said the eight Somalis had been sent back. He spoke of a "hybrid attack". According to the control center in Narva, there were no new entry attempts on Friday night. Läänemets emphasized on television that Estonia is prepared for anything and is also ready to close border points if necessary.
In Finland, shortly after the border closure was announced, the border guard reported that 18 people had arrived at the Vartius border crossing in the far north without the necessary papers, who, according to initial information, came from Yemen, Syria and Somalia. They were the first to apply for asylum in this area in 2023.
Source: Stern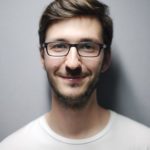 I have been working in the news industry for over 6 years, first as a reporter and now as an editor. I have covered politics extensively, and my work has appeared in major newspapers and online news outlets around the world. In addition to my writing, I also contribute regularly to 24 Hours World.