Argentina is in a deep crisis. While Economics Minister Massa is considered a smart technocrat, populist Milei wants a new start with radical means. Are Argentines ready for an experiment?
In the presidential election this Sunday in Argentina, Economy Minister Sergio Massa from the ruling Peronists is running against the libertarian populist Javier Milei. In the most recent surveys, both are almost evenly matched. Whoever wins the runoff election will face enormous challenges.
The most important questions and answers at a glance.
Who is standing for election in Argentina?

The two candidates couldn't be more different: Massa is a smart official, as a former speaker of parliament and current economics minister in the political establishment and also well connected internationally.
Milei, on the other hand, presents himself as the enfant terrible of Argentine politics. With disheveled hair and a running chainsaw, he rails against the political "caste" he hates at election campaign events. The eccentric used to play in a rock band and lives with five cloned giant mastiffs. He named the dogs after liberal economists like Milton Friedman and Robert Lucas.
What is it about?

South America's second largest economy is in a deep economic and financial crisis. The inflation rate is over 140 percent, and around 40 percent of people in the once rich country live below the poverty line. The national currency, the peso, continues to lose value against the US dollar and the mountain of debt is growing. The central bank hardly has any currency reserves left and Argentina can no longer get any loans on the free capital market.
How did the country maneuver itself into this situation?

Around 100 years ago, Argentina was still one of the richest countries in the world. However, years of mismanagement, significant state intervention in the economy and a major loss of confidence among the population have plunged the country into a serious crisis. Today, Argentina suffers from a bloated state apparatus, low industrial productivity and a large shadow economy that deprives the state of much tax revenue. The government finances the budget deficit with the printing press, which further fuels inflation.
What recipes do the applicants have to combat the crisis?

While Massa is likely to continue government policy with massive state intervention in the economy and extensive social programs, Milei wants to introduce the US dollar as legal tender, abolish the central bank and many ministries and radically cut social spending. However, critics fear that such a radical treatment could lead to more poverty, at least in the short term, and thus to major social protests. Since Milei does not have a majority in parliament anyway, observers assume that he would not be able to fully implement many of his radical plans if he won the election.
Where do the candidates want to steer Argentina internationally?

As economics minister, Massa built good relationships with both the US and China. He supports Argentina's inclusion in the Brics group of large emerging countries and wants to reunite the recently quarreling South American economic alliance Mercosur. Milei, on the other hand, has announced that it wants to break off relations with its two most important trading partners, China and Brazil, for ideological reasons.
Women's rights
"We look violence in the face every day" – eight women about their fight against oppression
That a self-proclaimed "anarcho-capitalist" like Milei could even make it into the runoff in a country like Argentina, where almost 40 percent of employees are employed in the public sector, millions of people live on social benefits and fuel, gas, water and electricity are heavily subsidized , speaks volumes about the anger many people have towards the political establishment. Massa recently tried to stir up fears of President Milei's social policy cuts and to bind his base with election gifts worth billions. On Sunday it will become clear how great the desire for political experiments actually is on the Rio de la Plata.
Source: Stern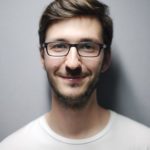 I have been working in the news industry for over 6 years, first as a reporter and now as an editor. I have covered politics extensively, and my work has appeared in major newspapers and online news outlets around the world. In addition to my writing, I also contribute regularly to 24 Hours World.