The Chancellor was recently in Nigeria and Ghana, the Federal President in Tanzania and Zambia. An Africa summit in Berlin now shows that the interest is definitely mutual.
Germany offers itself to African countries as a long-term and reliable economic partner. This cooperation, for example in the production of climate-friendly energy such as green hydrogen, is in the interest of both sides, as Federal Chancellor Olaf Scholz (SPD) and Federal President Frank-Walter Steinmeier made clear in Berlin.
"Africa is our dream partner when it comes to intensifying our economic relations and taking the common path towards a climate-neutral future," said Scholz at the "Compact with Africa" summit. The federal government will support the EU-Africa initiative for green energy with four billion euros by 2030.
AU boss: "There is no monopoly"
The Chairman of the African Union, Azil Assoumani, and the Chairman of the African Union Commission, Moussa Faki Mahamat, assured that Africa is also open to other partnerships, given China's already strong presence. "There is no monopoly. Everyone has their place," emphasized Assoumani. Both politicians emphasized that the debts of African countries and the interest burden were too high. This inhibits these states' own investments. "The debt burden represents a yoke," Faki said. It must be lowered.
Assoumani, who called Scholz "our dear brother," called on "the solid partner Germany" to "support us for more progress and prosperity in Africa and the entire world."
Federal President calls for cooperation
Steinmeier pointed out that a joint appearance by the states of Europe and Africa would increase their weight in the world. "We are stronger when we act together," he said at a lunch for the African heads of state and government who had come to Berlin. "We only have a weight on the world stage if we – wherever possible – speak for our continents with one voice. And what's more: if we as the European Union and African Union define and enforce common positions."
"Compact with Africa" is based on an initiative by Germany during its chairmanship of the G20 group of countries in 2017. This aims to improve the economic conditions in the participating countries in order to make them more attractive for foreign private investments. 13 countries on the African continent now belong to the group of states: Egypt, Ethiopia, Benin, Burkina Faso, Côte d'Ivoire, Ghana, Guinea, the Democratic Republic of the Congo, Morocco, Rwanda, Senegal, Togo and Tunisia. Other states are interested in joining.
The summit in Berlin was attended by EU Commission President Ursula von der Leyen, EU Council President Charles Michel, French President Emmanuel Macron and Dutch Prime Minister Mark Rutte. Scholz also used the conference for bilateral discussions with individual heads of state and government.
Scholt sees "enormous economic potential"
The Chancellor emphasized that the Compact partnership was working. "In terms of economic development, the Compact countries perform above average compared to Africa as a whole." Foreign direct investment in these countries increased massively again last year. With a view to expanding economic relations, Scholz said: "It is clear that the enormous economic potential can only be leveraged through large private investments."
The interest of German companies in Africa with its wealth of raw materials and its enormous potential for climate-friendly energies is immense, said Scholz. The government facilitates private investments through favorable guarantee conditions. From the Federal Government's point of view, it is no longer just about extracting raw materials, but also about taking the first processing step in Africa itself. "This creates jobs and prosperity in these countries and German industry gains reliable suppliers."
The development organization One called on the federal government to take concrete action: "The German government should not just talk about investments, but rather plan and support them specifically," explained Stanley Achonu, One's Nigeria director.
Source: Stern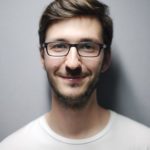 I have been working in the news industry for over 6 years, first as a reporter and now as an editor. I have covered politics extensively, and my work has appeared in major newspapers and online news outlets around the world. In addition to my writing, I also contribute regularly to 24 Hours World.